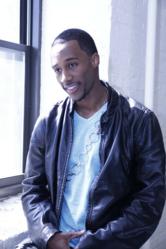 Navalle's journey began when his father lost his fight with liver cancer.
Appleton, WI (PRWEB) May 02, 2012
Navalle's journey began when his father lost his fight with liver cancer.
It was Easter Sunday; Navalle visited his father (who had been on life support for several weeks) in the hospital to tell him that he loved him. Although his father was unable to speak, Navalle could tell from his father's facial expressions that he acknowledged his sentiment. At that time, Navalle didn't know it would be their last conversation. The next morning Navalle received a call informing him that his father had passed. When Navalle arrived at the hospital he wept at the sight of his father's body. While holding his father one final time, Navalle remembered the last words his father spoke to him before being admitted to the intensive care unit. Those words were "What Can I Say?"
In the weeks following his father's death, Navalle stood at his father's grave and recalled his father's last words. Those words compelled Navalle to make a promise at his father's grave to step into the light and have his music heard.
The conference hosts many of the most prominent and highly esteemed executives. Major record labels from the likes of Sony Records to Atlantic will be there to scout local and independent artists, songwriters and producers. The conference will be the beginning of the next step for Navalle to commit to his father's promise.
Navalle will perform his original song titled "Just Do It" before a panel of judges in the hopes of securing a record deal.
As Navalle heads to the SCMC Music Conference on June 2nd, in New York to fulfill his promise, be sure to check out http://www.navalleworld.com for updates and to listen to "Just Do It".