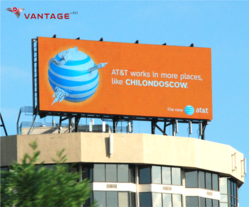 "He understands the importance of the overall client experience online and offline." Chris Ma, Founder & CEO
Corona, CA (PRWEB) May 01, 2012
Vantage LED announces the addition of Paul Martin as Director of Marketing. Paul joined the Vantage team March 5, 2012 and is responsible for managing the Vantage brand, mission, client experience and outreach.
In his new position, Paul will be responsible for pioneering a new visionary marketing strategy for Vantage LED involving the launch and maintenance of the new brand, nourishing the client experience online and offline as well as cultural and social outreach. "I've watched Paul brand, market and operate several companies in this industry. He understands the importance of the overall client experience online and offline and this is the year Vantage will focus on empowering our clients as well as being a valuable resource to them." says Chris Ma, CEO and Founder of Vantage LED.
Paul is a seasoned veteran with over 20 years of experience in the Sign Industry from his humble start in shipping & receiving through the metal shop, art department, drafting and into the position of national project manager with an international architectural signage firm. Paul began his career in the LED Display Industry over 12 years ago having been instrumental in branding & bringing two startups to multi-million dollar success, and making an existing business profitable by 175% while revamping its image and status. Paul states, "I consider myself a resourceful team builder and motivator wielding the strengths of colleagues around me to conquer any task. I'm loyal to a fault, fun, graceful, work head smart and efficient, and got one hell of a racquetball serve. Anyone?"
Vantage LED is the fastest growing U.S. based manufacturer of superior LED signage. Supporting a competitive and successful dealer network in both the United States and internationally, Vantage LED has risen to be a formidable contender and loyal partner. The success and solid growth of Vantage LED is due to its unique ability to produce a highly reliable, technologically advanced product at a competitive price from its state-of-the-art Southern California manufacturing facility. For more information on Vantage LED or its superior product line please visit their website at http://www.VantageLED.com.
Vantage LED is a subsidiary of Tradenet Enterprises, LLC, a California based company with headquarters in Corona. For new Dealer information, please contact Josie Salitrero, National Sales Manager at (888) 595-3956 or Dealers(at)VantageLED(dot)com.
Vantage LED Signs
370 Meyer Circle Suite 102, Corona, CA 92879
Phone (888) 595.3956 – Fax (888) 595.3959
http://www.VantageLED.com
Never an Ordinary Experience.