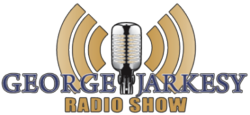 It's a very serious charge that the President of the United States is using false identity documents
Washington, DC (PRWEB) May 02, 2012
The George Jarkesy Show, a conservative financial talk radio show, welcomed Dr. Jerome Corsi to the show to discuss the debate on President Obama's natural born citizenship. Corsi, Harvard PhD, and political commentator along with New York Times Best Selling Author, including the #1 Sellers, 'The Obama Nation' and 'Unfit For Command', has been on the show before, and the most recent interview can be HEARD BY CLICKING HERE.
Corsi explains in the interview that "the most significant development has occurred since 2008 (in determining Obama's citizenship eligibility)...There is probably cause of law enforcement sense that Obama's birth certificate and draft card are both forged documents, which indicates that crimes have been committed, and there are culprits involved that can be found, and it's a very serious charge that the President of the United States is using false identity documents..." To Listen to the Whole Interview Click Here.
You can find out more about The George Jarkesy Show by visiting http://www.georgejarkesy.com. On the site you can Listen Live from 4-5 PM EST Monday through Friday, listen to past shows, download shows on Apple iTunes, learn about upcoming events and guests, and help the individual investor stay up to date on the need to know news.
About Jarkesy & Company
George Jarkesy is a money manager and professional investor, respected financial and corporate adviser, and radio host of the nationally syndicated 'The George Jarkesy Show'. He is a frequent market commentator and guest on FOX Business News, FOX & Friends, and CNBC. George started his career in the financial services industry with a New York Stock Exchange member. George also serves on the Finance Committee of the Republican National Committee and is an active member of the National Investment Banking Association, The Jarkesy Foundation, and Chairman of The National Eagles and Angels Association.