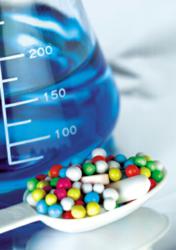 San Antonio, TX (PRWEB) May 01, 2012
Diagnostics Research Group is pleased to announce Ruicheng Tong as the recipient of the 2012 Special Award for Medically-Related Senior Project at the Alamo Regional Science and Engineering Fair that took place on March 4-6 at the Bill Greehey Arena of St. Mary's University in San Antonio, Texas. Tong was awarded a $1,000 scholarship for his project on salt solutions and DNA shape changes. He advanced to the ExxonMobil Texas Science and Engineering Fair, which took place in San Antonio on March 29 - April 1. Tong is a junior at Clark High School in San Antonio, Texas.
This was Tong's first year at the ARASE fair, where he also earned fourth place in the Biochemistry category of the Health Sciences fair. Other science fair categories included Chemistry, Earth and Space, Medicine and Health, Behavioral and Social Sciences and Environmental Sciences.
Tong said he got the idea for his project after he interned at a local science lab during the summer. He presented his science fair project on the research he conducted at the lab.
Tong said that research is an essential step for all scientific and medical advances: "I think medicine and science are closely related; all medicine at some time was created in a lab somewhere. Learning where the drugs came from and how they were created is really important because the doctors will need to know how safe it is and what they are putting in their patients body."
Tong also states: "I feel like research is really interesting and when students are given the opportunity to do it, it's something that needs to be taken advantage of more. It's really fun, and I feel like a lot of people are missing out."
Diagnostics Research Group understands the importance of research studies and has contributed to the ARASE fair since 2005, with donations of over $6,000 in scholarships to encourage students to become more involved with research.
About the company:
Diagnostics Research Group, located in the South Texas Medical Center in San Antonio, Texas, is an independent clinical research site that performs clinical trials to test the safety and effectiveness of new drugs, treatments, and medical devices.
Patients participating in clinical trials are helping the advancement of medicine at no cost. Once enrolled in a study, the patient will receive compensation for time and travel. Free health screenings are also available, which include: allergy, blood pressure, blood sugar, breathing, and cholesterol tests.
Those interested in volunteering for clinical trials can expect quality care from the staff at Diagnostics Research Group. Currently, there are 10 staff members certified by the Association of Clinical Research Professionals. Diagnostics Research Group has research experience with more than 200 studies in several therapeutic areas such as: allergies, respiratory diseases, internal medicine, women's health, vaccines, and sleep disorders.
For more information visit their website at http://www.dxrg.com.