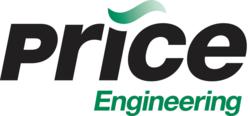 PreferredLocalBusiness.tv proudly welcomes their newest listing for Madison Engineering.
Madison, Wisconsin (PRWEB) May 01, 2012
Madison Engineering services have never been as easily accessible as they are today, thanks to Price Engineering joining PreferredLocalBusiness.tv, a local preferred business directory that will make Madison Engineering services immediately available to local internet searchers.
About Price Engineering:
Since 1953, Price Engineering has been an invaluable solution partner and distributor within the industrial markets of Wisconsin and the Upper Peninsula of Michigan. They specialize in the integration of cost-effective and precise systems including hydraulic, pneumatic, electrical, automation and controls equipment.
Price Engineering also provides client services such as contract engineering, supply chain management, subsystem design and assembly, prototyping and testing. Price consists of 3 core divisions in order to best serve the industrial market and its many demands.
The Mobile Division serves on/off highway equipment OEMs in markets such as mining, construction, forestry, agriculture, concrete, marine and military. Designs are focused on a more productive, intelligent, and reliable machine.
The Industrial Division serves manufacturers in markets such as energy, metals, machine tools, plastics, paper, paper converting, packaging, food and beverage, and printing. They are aligned with the industries top manufacturers in Fluid Power and Electrical Automation, along with providing local availability, customer service and technical support.
The Service Division, otherwise known as Price On-Site, provides 24/7 hydraulic installation, maintenance, field service and repair using factory original parts and specially trained technicians. In addition to their proactive maintenance that pays for itself, Price On-Site also offers lower service rates and deeper discounts on components for contracted customers.
As a family-owned business, Price Engineering prides itself on its high quality of products, customer service, and wide variety of services. They are more than just a distributor – they are a custom solution partner.
Price Engineering provides outstanding care delivered by a dedicated team, meaning their clients receive the personalized treatment and attention required for a stellar Engineering experience. PreferredLocalBusiness.tv proudly welcomes their newest listing for Madison Engineering.