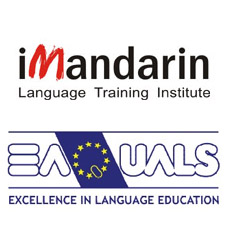 We are thrilled to be ranked among national leaders in language education, particularly as our Overseas Program is still within its relative infancy stage.
Shanghai,China (PRWEB) May 15, 2012
iMandarin Language Training Institute's Overseas Program- an initiative aimed at recruiting students from countries outside of China to learn Chinese language and culture at the school's various locations inside the country- recently received China's 1st and only accreditation from EAQUALS (Evaluation and Accreditation of Quality in Language Services). Further, the school managed to complete the accreditation process in just under a year, a feat deemed incredibly challenging by even the most organized and professional institutions. iMandarin refers to itself as a national leader in mandarin Chinese education, known for its professionalism, teaching efficiency and customer service; this accreditation and the speed at which it was accomplished validate that claim.
The School
"We are thrilled to be ranked among national leaders in language education, particularly as our Overseas Program is still within its relative infancy stage." -Frank Zhu, iMandarin's COO.
Even though its Overseas Program has only been operating since January 2011, iMandarin has been providing language training to students for 10 years. More than 20,000 international students have registered with the school for their language education since its inception.
Boasting 18 campuses in 10 major cities around China, iMandarin is the country's largest privately-owned Chinese language service provider. In addition to its size, the school displays an innovative streak largely unseen in the nation's education industry- it writes and publishes its own textbooks (which are designed to be used in tandem with iMandarin's home-grown curriculum), which have been adopted and put to use by language service providers nationwide.
In addition to receiving this prestigious EAQUALS accreditation, iMandarin's program has been endorsed by "The Lonely Planet" as a primary stop for learning the Chinese language, and has been included in both of Here's China's "Top 10 Special Chinese Language Training Schools" and "Top 10 Best Chinese Language Schools" lists.
The Accreditation
EAQUALS is an international association of providers of language courses and services which aims to promote high quality within the language education field. It has been providing accreditation for leaders in language education since 1991. In order to become an Accredited Member of EAQUALS, each school must undergo a rigorous external inspection to ensure that the school is able to meet the strict criteria laid down in the EAQUALS Charters. The inspection is repeated every four years. Notable members include global language service provider giants EF and International House. (For further information about EAQUALS, visit http://www.eaquals.org.)
The World
Global interest in learn Chinese language has been steadily rising over the past decade. In terms of spoken international languages, Chinese is second only to Spanish within the U.S. As China continues to dominate certain industries and business sectors, entrepreneurs, corporate leaders and aspiring political figures from around the globe are seeking opportunities to strengthen their communication skills. What better way to communicate with Chinese business-men and -women than in their native language?
One of the best ways to master a foreign language is through immersion in the local culture. iMandarin's Overseas Program offers this and more to international students.