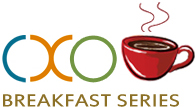 Long Beach, CA (PRWEB) May 01, 2012
Ignify is glad to introduce Doug Albrecht, CIO of the Port of Long Beach, as the CXO Breakfast Series keynote speaker on May 8 in Downtown Long Beach.
The CXO Breakfast Series initiated by Ignify – a global ERP, CRM, and eCommerce solution provider – features prominent information and technology officers every quarter who share details on the solutions they have implemented for their companies, and the tangible benefits they have received from their decisions. Attendees at these events receive expert advice on what to avoid and what to do, which solutions are effective and which ones aren't, and other key information from both business and technology standpoints.
"We are thrilled to have Doug Albrecht, one of the foremost business leaders of Southern California, as our speaker on May 8," said Sandeep Walia, Ignify CEO. "We look forward to hearing the valuable insights that he has to offer from his remarkable experience as CIO of an economic powerhouse, and the significant contributions that the Port of Long Beach continues to make to our region."
One of the world's premier seaports, the Port of Long Beach provides over 316,000 jobs in Southern California and 1.4 million jobs throughout the United States, and handles over $140 billion worth of products, natural resources, and provisions that traverse through the harbor annually. The Port of Long Beach also strives to be an active steward of the environment by directing programs that seek to reduce or eliminate negative environmental impacts.
With such a high volume of vessels and cargo to track, the business software previously responsible for helping the Port of Long Beach monitor their operations required the manual processing of shipping documents, vessel information, and billing, which created a massive amount of paperwork. This system not only slowed processing efficiency, it also made it difficult to get a clear view of management information for decision making.
Microsoft Dynamics AX proved to be the solution that fulfilled the critical IT requirements the Port sought, eliminating time-consuming practices and improving operational efficiency by automating the invoicing and accounts receivable processes; increasing oversight of revenue recognition and analytical reporting systems; enhancing productivity; and providing complete visibility of Port processes.
If you are interested in attending the CXO Breakfast Series on May 8, please request an invitation here.
About Ignify
Ignify is winner of the Worldwide Microsoft Partner Award and offers ERP, CRM, POS and eCommerce solutions based on the Microsoft Dynamics line of products. Ignify has been included as the fastest growing business in North America for five years in a row by Deloitte, Inc Magazine and Entrepreneur Magazine. Ignify has over 300 team members worldwide including Los Angeles, Silicon Valley, Seattle, Nashville, Phoenix, Chicago, Toronto, Manila, Singapore, Pune, Bangalore and Hyderabad. For more information, visit http://www.ignify.com or call 888 IGNIFY5. Follow Ignify on Twitter @ignifydax and @ignifyecommerce or read its blog at blog.ignify.com.