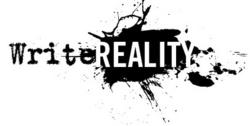 You never know where the next hit show will come from...we're optimistic it will come from our contestants.
Los Angeles, CA (PRWEB) May 29, 2012
In the middle of their fifth pitch meeting of the day, while nursing their fourth bottle of mineral water, producer/writers David Madsen and Erik Selekman realized that the business model for creating reality television was broken. "I've been in the entertainment industry a long time," says David Madsen, the screenwriter of Copycat, the thriller starring Sigourney Weaver and Holly Hunter. "I've never seen people so desperate for new reality show ideas but so unsure about how to find them. It's clear to me that the process of funneling show ideas to buyers through agents and managers is just leading to more of the same."
"That was the epiphany moment for us," says Erik Selekman. "It prompted us to create a new system for writers to get paid for their ideas and to have their projects considered by producers and networks without having to negotiate the entrenched Hollywood apparatus of agents and managers.
In January, Madsen and Selekman launched Write Reality, the first writing competition devoted exclusively to reality shows. Contestants compete for $2,000 in cash prizes and exposure to the top names in reality television such as MPH Entertainment (The Dog Whisperer), 44 Blue (Lockup) and GRB Entertainment (Intervention).
"We think of it as 'Wiki-brainstorming' says David Madsen. "We're drawing on the collective imagination and creativity of writers and TV fans from around the world who are wondering how to start a reality show, people who've never had a Hollywood lunch or studio meeting but are bursting with original ideas."
According to the September 2011 Nielsen Ratings, 56.4% of the television audience watches reality TV; that's more people than tune in to drama, sitcoms and even sports. "And a large percentage of those viewers have said to themselves 'I've got a better tv show idea!'" says Erik Selekman. Write Reality gives everyone a shot at getting their show idea in front of industry decision makers, plus it gives reality show producers and networks access to new concepts they would never see otherwise.
Unlike other television and screenwriting contests, you don't need to write a 120 page screenplay to enter. Contestants write a 3-4 page outline describing their show's theme, characters and setting and upload it to the Write Reality web site. The submission deadlines and entry fees are: Regular: June 30, 2012, $35; Late: August 31, 2012, $45.
Submissions are evaluated by a panel of TV industry judges who have worked as producers and writers at the Discovery Channel, History Channel, Animal Planet, Spike, TruTV, MTV, Fox and the Oprah Winfrey network. The 25 semi-finalists will be announced on October 1, 2012. The final 4 including the Grand Prize Winner will be announced on November 15, 2012.
The 4 prize-winning ideas will be presented to the top reality television companies in the industry. "You never know where the next hit show will come from," Selekman and Madsen say. "We're optimistic that it will come from one of our contestants."
For complete contest details: http://www.writerealitytv.com
BIOS:
David Madsen is a television producer, novelist and screenwriter. His newest reality show is eHomicide, a TV series that is a groundbreaking hybrid of television and real-time internet crime solving. eHomicide has been sold to Darlow Smithson Productions (a division of Endemol) for production in the U.K. and Europe. He has written movies for television and is the screenwriter of Copycat, the Warner Brothers thriller starring Sigourney Weaver and Holly Hunter. He is also the author of three novels, including U.S.S.A., a speculative detective thriller which was a Book of the Month Club selection and translated into several languages.
Reality producer, screenwriter, and story analyst, Erik Selekman earned an MFA in screenwriting from USC where he also won the prestigious King World Television Scholarship. As a screenwriter, Erik has optioned an original comedy entitled The Fellowship to Paramount Pictures and been hired to do several rewrites for studios and production companies. As a story analyst, Erik has worked for companies such as TNT, Showtime, and DreamWorks. Erik is currently developing several reality shows with partner David Madsen, including Class Warfare – Nanny 911 for public school teachers.
Contact: David Madsen
Tel: (213) 447-7906
e-mail: david(at)writerealitytv(dot)com or erik(at)writerealitytv(dot)com