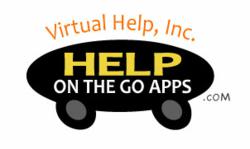 Woodbury, NY (PRWEB) May 31, 2012
Virtual Help, Inc. is proud to introduce their collection of Apps and eBooks for kids and teens on helponthegoapps.com. Features Apps and eBooks to help kids with emotional and social development. New content is added to helponthegoapps.com regularly and select Apps and eBooks are free.
Apps are for iPhone, iPad, and Android. Apps focus on issues like bullying, self-control, and learning social skills. Some titles include: Understanding Hidden Rules, Let's Talk About Teasing and Bullying, Understanding Faces, and more. eBooks are for Amazon Kindle and iBooks. Some titles include: Taking Diabetes to School, Sometimes I Feel Like I Don't Have Any Friends, Arnold Gets Angry, Betty Stops the Bully, and more. The paperback editions of these books have already helped thousands of children cope with common problems, and the company hopes to help thousands more through its eBook editions.
Virtual Help was founded in 2009 by nationally known psychologist Lawrence Shapiro, Ph.D. in partnership with The Guidance Group, a leading publisher of guidance materials.