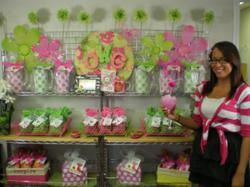 "Thanks Mom!"
Atlanta, GA (PRWEB) May 01, 2012
Old World Gourmet has teamed up with leading flash sale site Zulily.com to release a special collection of their best selling line of Party Pitchers just in time for mothers day 2012. OWG created this line to celebrate the more than 85 million mothers who work tirelessly every day.
Deanna Sullivan, The founder of OWG and herself a mother and grandmother has fond memories of mothers days gone by when her family would gather for a special day so this year she looked long and hard for a partner to help her spread the good cheer.
Of course that special day may also include a special mothers day cocktail (since this is the one day mom can take off and relax) made with an OWG wine or liquor mix. OWG decided to feature the margarita and cosmo lines so that everyone (over 21) could join mom in a celebration of everything she does for them.