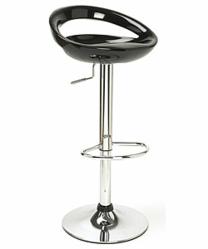 We are now discounting our counter stools by 10 - 20%
San Francisco, CA (PRWEB) May 01, 2012
BarStoolsForLess.Com shares some fun breakfast facts to coincide with the bar stool retailer's announcement of a new promotion on counter stools. Perfect for the breakfast bar, counter height stools provide stylish seating solutions for family breakfast time.
A company spokesperson from the site said, "Adding counter stools to your otherwise under-utilized breakfast counter will give you an extra seating space for the family, making it a perfect opportunity for everyone to gather around and share the most important meal of the day together."
The spokesperson continued, "We are now discounting our counter stools by 10 - 20 %, making May the perfect month to take advantage of this promotion."
"Gather the gang around the counter to enjoy a wholesome and nutritious breakfast, or any other meal, while sitting in comfort on a fashionable bar stool."
Here are some fun facts about the importance of making time to have breakfast, courtesy of a breakfast-awareness campaign called shakeupyourwakeup.com:

Research suggests that breakfast eaters have lower stress levels than breakfast skippers - so eat breakfast for a happier day
As many as one in four adults skip breakfast at some stage during the week. Don't be one of them
49% of adults say they struggle to get through the day if they miss breakfast
36% of adults agree that skipping breakfast leads to overeating later in the day
8.3 minutes is the average time taken to eat breakfast on a weekday
Moms say that the most stressful time in the morning is between 8am - 8.30am, so remember that having breakfast can help to reduce stress levels
Skipping breakfast is not the way to lose weight! It has been shown that people that start the day with a healthy breakfast are more likely to be within their ideal weight range than those who skip breakfast. So pull up your counter stools and enjoy your breakfast!
To browse the full range of bar stools visit http://www.barstoolsforless.com/counter-stools.html.
###