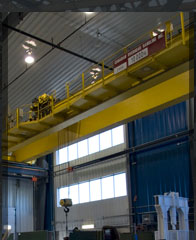 On behalf of our company, I wish to express my sincere gratitude for your timely and excellent workmanship on our large underground water reservoir with pump house.
York Region, Ontario (PRWEB) May 15, 2012
The spring of 2012 weather has been exceptionally dry, making it a busy time for Rockwood General Contractors Ltd, a construction company in York Region. Ground breaking preparations for two projects have begun early for the Rockwood construction crew due to the exceptionally warm and dry weather in Southern Ontario this spring.
Pete Hary of Rockwood General Contractors says, "With this warm, dry spring weather, we've really got a jump on our construction projects this year." Rockwood has already begun work on a major sewer installation and have started construction of a 10,000 sq. ft. addition to an automotive repair shop in Markham. Preparations are also under way in Uxbridge, Ontario where Pete and crew will begin construction of a new 15,000 sq. ft. commercial facility. Pete offers, "Whether it's excavation services, demolition or grading, the early start this year has kept our equipment and our work force busy. Both building construction projects involve structural steel pre-engineered buildings complete with re-enforced concrete foundation design."
This unusually mild and dry spring weather will enable an earlier than expected completion of all storm sewer construction work on the Uxbridge site, which should be done by the end of April. While the foundation work will be completed in Markham by the end of April also.
When it comes to students, Rockwood knows that the future of the construction industry requires an influx of skilled trades. And a perfect way to hone one's skills is through on-the-job training. Pete knows that most students, either existing students or graduates, are studying to learn skills that are similar to the skills needed on the Rockwood construction sites.
Pete offers, "The Students we hire in the summer continually work at improving processes on our construction projects in York Region that can sometimes help us to be more efficient." Pete adds, "We know students are being taught skills at their schools, but we can help refine those skills – in the real world. Students are also taught entrepreneurial skills at school that can help them in the future too." Students are enthusiastic team-players gaining technical knowledge in the classroom and fine-tune their skill in their working environment.
Pete understands that there's simply no replacement for real world practice. He also knows that students are eager to learn. Once they step outside the classroom into actual jobs, they'll understand what it's like to work in their chosen fields with the experience they've learned with summer employment. Says Pete, "We help students to learn their respective trade skills, and they help us too!"
Situated in Uxbridge Ontario, Rockwood General Contractors is a family-owned and operated business servicing the Toronto, GTA and York Region and Durham Region areas since 1993. Rockwood can be contacted at 905 642-8821 or at by visiting their website at rockwoodgeneralcontractors.com.
Search Engine Optimizing solutions in Toronto.