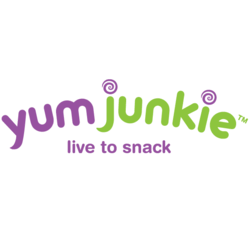 ...the young company is making its mark in a big way, thanks the help of two flexible little friends: Gumby and Pokey.
El Segundo, CA (PRWEB) May 01, 2012
YumJunkie – the new source for bright candy colors and bold candy flavors – has just launched a brand-new website, and the young company is making its mark in a big way, thanks to the help of two flexible little friends: Gumby and Pokey.
Beloved since the 1950s by cartoon-fans of all ages, these two brightly colored claymation celebrities are featured on the newly redesigned YumJunkie.com website in the form of delicious Gumby & Pokey Gummy Candy.
The fruit-flavored gummy treats are just as charming and bendable as Gumby and Pokey themselves, and they're now available in large 5 lb bags or snack-ready 6 oz packs. Lolly lovers will also appreciate the six long inches of sweet Gumby goodness in YumJunkie's green-apple Big Gumby Lollipop.
In addition to these blockbuster treats, YumJunkie is proud to cure candy cravings across the country with easy online access to all kinds of gorgeous goodies. Enjoy colorful sweets like Puffy Poles, tender Pufflettes, and a whole range of Squiggly Pops, Sticklettes, Candy Flowers and Tesla's Tiny Twist Pops.
Go to http://www.YumJunkie.com right now to check out Gumby, Pokey and all the color and flavor YumJunkie has to offer. While you're there, don't miss YumJunkie's exclusive Gumby and Pokey videos.
If you happen to be at the 2012 Chicago Sweets & Snacks Expo (May 8 -10, 2012) be sure to stop by Booth 1285 to sample YumJunkie's irresistible sweets and learn why the team at YumJunkie lives to snack.
About YumJunkie.com, Inc.
Way back in 2010, YumJunkie redefined the snack. No longer a sidekick or an afterthought, YumJunkie snacks are the main attraction. Zany and munchilicious, these culinary masterpieces defy the rules and embrace new possibilities. No size is too big or small, no color too bold or bright, no taste too sweet or exotic. From state-of-the-art snacking bunkers in top-secret, undisclosed locations, our master food artisans concoct the craziest goodies in the world. For the snack connoisseur... get your fix with YumJunkie.
GUMBY and Gumby characters are registered trademarks of Prema Toy Co., Inc. All rights reserved. Co-licensed by Heat Licensing, Inc. and Classic Media, LLC.