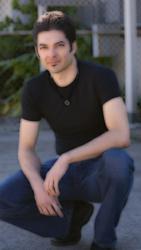 Confidence with Women: The Three Traits That Matter
San Mateo, CA (PRWEB) May 03, 2012
Men who want to have the power need to have confidence with women, Xuma explains in his report.
"Men need to be confident, but also interested and detached," he says. "To be all those things, a man needs to be masculine. Masculinity is a man's secret weapon and needs to be made part of his arsenal to attract women."
More than any witty pick up line or special skill, men need to focus on exuding confidence and certainty, Xuma says.
"What does this mean?" Xuma asks. "It means that when a man is certain and has confidence with women, he does exactly what he wants to do and doesn't care what anyone else thinks about it. Of course, that doesn't involve being a jerk or hurting anyone else."
For instance, Xuma says, if a man is out to eat with a woman and orders oysters, he ignores her protests with confidence.
"If a woman says that she thinks oysters are disgusting, instead of a man feeling embarrassed or bad about his choice, he needs to take ownership of it,' Xuma says in his report on confident with women. "He can say that it is too bad she feels that way because many women have told him that oysters are an aphrodisiac for them."
By doing that, the man is not putting down the woman's opinion, but he is not ashamed of his own desires and likes, either. Adopting that type of attitude exudes confidence with women.
Another trait that Xuma talks about in his new report is for a man to be perceived as confident, he better be passionate and ambitious.
"A man doesn't have to make a lot of money to be considered passionate and ambitious," Xuma says. "In fact, the guy who is bringing home minimum wage working at the nonprofit organization he is passionate about is going to be more attractive than the man bringing home six figures who hates his job."
Xuma has spent years teaching hundreds of men flirting tips for guys and has been a dating expert and attraction adviser for more than 10 years. He has appeared on ABC and CBS television, as well as Playboy radio. He's the author of The Bad Boy Formula, Secrets of the Alpha Male, the Girlfriend Training Program, and numerous other books and articles. He has also been recognized for his work sharing dating advice for guys and sharing tips on pick up artist techniques and how to bolster confidence with women.
For more information, visit Carlos Xuma's website at http://www.alphaconfidence.com