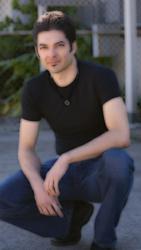 Dating Guru Reveals Three-Step Strategy To Get A Girlfriend
San Mateo, CA (PRWEB) May 01, 2012
When men get tired of playing the field and want to settle down for awhile with a special someone, there are tried-and-true strategies that can help them get a girlfriend, Xuma says in his new report.
Over the years, more than anything other topic, men have turned to Xuma to ask one thing: How to get a girlfriend.
In Xuma's new report, he shares a basic, simple plan that works. Xuma says it has worked for hundreds of men.
The first step that Xuma advises in his new report is for men to look at the path to how to get a girlfriend as if it is a business venture.
"In reality, getting a date, and subsequently, getting a girlfriend, is all about being a good salesman," Xuma says. "This applies on two levels. The first means a man selling himself as a highly sought after product. The second level involves running the numbers. There is an ocean full of women out there but only a few pearls. That realization will put a man ahead of the game if he realizes that the path to get a girlfriend involves opening a lot of oysters looking for that pearl inside."
In other words, men who are finding ways on how to get the girl they like need to be wiling to meet as many women as possible to narrow the odds that they are going to find someone compatible with them.
"Men can't always tell right away which women have what they are looking for," Xuma says. "It might take some time. Men might end up having to make a lot of sales calls and give a lot of sales pitches before they close a deal."
The second step in how to get a girlfriend, according to Xuma's report also has a business angle.
"Men need to hone their sales pitch — that elevator speech — down to a science," he says. "They need to be clear and concise on how to sell themselves to a girl. A guy better have great reasons why she should stop and take the time to get to know him.
Xuma has spent years teaching men flirting tips for guys and has been a dating expert and attraction adviser for more than 10 years. He has appeared on ABC and CBS television, as well as Playboy radio. He's the author of The Bad Boy Formula, Secrets of the Alpha Male, the Girlfriend Training Program, and numerous other books and articles. He has also been recognized for his work sharing dating advice for guys and sharing tips on pick up artist techniques and how to get a girlfriend.
For more information, visit Carlos Xuma's website at http://www.datingdynamics.com