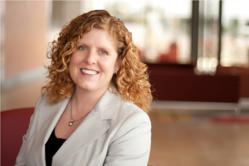 "I'm excited to announce Coppola Public Relations," said Maria Coppola, APR. "We are looking forward to partnering with business and organizations to help them identify, manage and communicate their stories of success and innovation."
Jacksonville, FL (PRWEB) May 04, 2012
Coppola Public Relations, LLC, owned and founded by Maria Coppola, APR, has opened its practice devoted to public and media relations. The firm also implements strategic reputation building, management and protection; crisis planning and communications; and special event planning.
Coppola Public Relations, based in Jacksonville Beach, is a client-focused consulting firm. The firm's current clients include businesses and organizations that are headquartered in North Florida or have a major presence in the area. Coppola has extensive experience handling PR for financial institutions, small businesses, transport and logistics companies, manufacturers, commercial and residential developers, institutions of higher learning, as well as non-profit organizations and strategic community initiatives.
"PR is constantly being redefined by companies and agencies," said Coppola, president and CEO. "One of the ways it's being redefined is clients demand the flexibility, access and highest level of professional services from their consultant relationship. We're ready to serve our clients in this way as our economy improves."
Coppola has 20 years of media and PR industry experience, most recently serving as the director of public relations for BroadBased Marketing and Public Relations, Inc. in Jacksonville. Before her work at BroadBased, she was a senior vice president at The McCormick Agency, Inc. She was a broadcast journalist in various off- and on-air positions in Jacksonville and Gainesville from 1992 – 2001.
Coppola is the 2011-2012 president of the Jacksonville chapter of the Florida Public Relations Association (FPRA). In 2009, she was named a Jacksonville Business Journal "Forty under 40" honoree. In addition, The Jacksonville Business Journal named her a 2009 "Women of Influence" honoree. Coppola is a graduate and member of Leadership Jacksonville Class of 2011. She also served on the public relations subcommittee of former Mayor John Peyton's anti-crime initiative "Jacksonville Journey – Take a Step."
Maria Coppola, APR (accredited in public relations) is a Jacksonville native. She holds a bachelors degree in telecommunication (broadcast journalism) from the College of Journalism and Communications at the University of Florida (1996).
Coppola Public Relations, LLC, based in Jacksonville Beach, is a full-service public relations agency providing professional and strategic media and public relations services along with reputation building, reputation management and reputation preservation. The firm also provides crisis planning and crisis communications to businesses and organizations. For more information, call the firm at 904-312-3321. Find us online at http://www.coppolapr.com or http://www.facebook.com/CoppolaPR. Follow Maria on Twitter at http://www.twitter.com/mariacoppola or on LinkedIn at http://www.linkedin.com/in/mariacoppola.
###