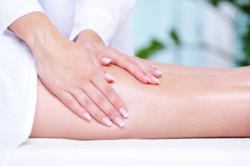 The Denver-area location will allow us to bring our therapy to more patients, helping them return to normal function and a pain-free life
Denver, CO (PRWEB) May 01, 2012
Clear Passage Physical Therapy®, a national network of clinics providing a unique manual therapy for infertility, bowel obstruction and adhesion-related conditions, will open a location in Metropolitan Denver on May 14, 2012. The new clinic, Clear Passage's fifth location, will enable more patients in the western U.S. to receive the Wurn Technique®, a pioneering non-surgical treatment. Featured in several major medical journals, the natural hands-on therapy has been found to be an effective adjunct to traditional care, and an alternative to major surgery.
"The Denver-area location will allow us to bring our therapy to more patients, helping them return to normal function and a pain-free life. A number of patients based in the western part of the country will now have a shorter distance to travel to their nearest Clear Passage clinic," said National Director of Services, Belinda Wurn, PT. With demand for Clear Passage's unique therapy on the rise, the pre-opening waiting list for the new clinic continues to grow.
Bringing 12 years of physical therapy experience to the Clear Passage family, Michele Forsberg, PT will lead the Denver clinic. She will provide the Wurn Technique® to those suffering from infertility, chronic pain, small bowel obstruction and other conditions previously seen as treatable only with surgery or drugs. "We have such a broad reach," Forsberg said. "We are helping give hope to infertile women and are saving lives for people with debilitating, painful, even life-threatening conditions like bowel obstruction."
Featured in numerous medical journals, the Wurn Technique® is a protocol of more than 200 manual techniques to decrease adhesions – internal scars that form whenever and wherever the body heals. Some conditions caused by adhesions, such as bowel obstruction, are life-threatening. In addition to rehabilitating patients, Michele will play a role in Clear Passage's ongoing research of non-surgical treatments for these conditions.
About Clear Passage Physical Therapy
Clear Passage Physical Therapy® is a network of high quality physical therapy clinics specializing in hands-on treatment of women's health conditions, adhesions and chronic pain. Clear Passage treats patients from all over the world, approximately 20 percent of whom are healthcare professionals.
Clear Passage was co-founded by Larry and Belinda Wurn, PT a husband and wife therapy team. It was born from Belinda's own personal experience with adhesions and the couple's quest to bring her relief from debilitating pain after pelvic surgery.
About the Wurn Technique®
The Wurn Technique® is a hands-on manual soft tissue therapy developed to treat the adhesions that often accompany female infertility, pain, endometriosis, intercourse pain and small bowel obstruction. This therapy is practiced exclusively at Clear Passage Physical Therapy® clinics and has been featured in some of the world's most prestigious medical journals.