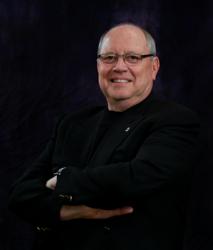 "The findings in this Study express the incessant need for real estate brokers and agents to embrace investors, rather than turning their backs on nearly 30 percent of today's real estate industry," states Melton.
Scottsdale, Ariz. (PRWEB) May 01, 2012
The "2012 Invaluable Investor Study" conducted by Real Trends, Inc. and Personal Real Estate Investor Magazine, with polling by Harris Interactive, was released Friday, April 20. The study is supported by Professionals Invest USA Network, The Home Depot and other high profile real estate brands.
"The findings in this Study express the incessant need for real estate brokers and agents to embrace investors, rather than turning their backs on nearly 30 percent of today's real estate industry," states Glenn Melton, president of Professionals Invest USA Network.
Among the findings, the comprehensive study of residential real estate revealed that investors, while only 14% of the individual buyers/sellers, represent 28% of the units in the single-family residential market.
Long maligned by the media, residential sales personnel, lenders and support services, this study details the investors' profile: how many of these investors are in it for the long term, buying and renting now with an eye toward acquiring the best total return by selling at a later date, how a typical investor prefers to conduct business, what they need and want of support services, as well as the investors' importance to the residential housing market now and in the future.
The residential real estate investment industry was worth $120 billion of the total $750 billion housing market in 2011 according to the Study, in addition to many more billions in lending, renovation/remodeling, commissions and other support services. The "2012 Invaluable Investor Study" assesses trends in this emerging industry to prepare real estate brokers, agents and investors alike for opportunities in this growing arena. This study aligns with recent findings from the National Association of Realtors'® 2012 Investment and Vacation Home Buyers Survey which states 1.23 million properties were sold to investors last year.
"We understand the importance for real estate brokers and agents to easily add a turnkey property investment segment to their business to stay relevant in our emerging industry," states Glyn Morgan, chief executive officer of Professionals Realty Group USA. "Our Professionals Invest USA Network branch of the brand adds this value to our brokers' business today and in the future."
Additional findings include:

83% of investors are Renter versus Resale Investors, but 65% of the Renter Investors plan to sell in the future when the market recovers.
Investors have cash. 63% use cash or some combination of cash, hard money, or traditional lending. There is a $113 billion lending need in 2012 and growing.
Investors have significant "skin in the game." Typical loan-to-value ratios are below 66%.
Investors are important for real estate sales, lender and other professionals as each investor represents 3 transactions in a typical year. General public buyers/sellers represent 1.7 transactions over 7-years (typical residence change/upgrade cycle). Investors are worth 21 transactions vs. only 3.4.
Investors spend lots of money. Repairing, renovation and "making-ready" between renters. A total of over $9 billion a year.
Among the aspects of business that the Renter Investor is dissatisfied with are managing investments personally; particularly finding the right property to buy (65%) financing (42%) and managing the process of getting a renter.
Resale Investors are unhappy with the property acquisition (48%), and disposition process (39 %.) Things which are important and frustrating to traditional homebuyers/sellers: time on the market (73%), marketing the property (50%), cost of sale (38%) and asking price to final sale price (31%) also affect investors.
21,000,000 households are housed in single-family rental homes and less than four-door multifamily properties owned by individual Americans as investments. This asset base increases 5% per year. The majority of these individuals or family businesses do not define themselves as real estate investors.
Investors purchase more than 1.2 million single-family dwellings intended as investments in 2011.
Andrew Waite, publisher of Personal Real Estate Investor Magazine summarizes the state of thinking about investors and states: "Think of this industry as being like an iceberg where the visible 5% of investors are most well known as poor examples of "get-rich-quick" real estate investment education gurus, late night infomercials and foul-mouthed TV "fix & flippers" speculating in houses. The reality is very different with at least 90% of this pervasive investor class being average Americans holding real estate assets for income not relating to this image, and quietly making money owning income property off the radar."
For more information and/or for a copy of the study, contact Personal Real Estate Investor Magazine at http://www.personalrealestateinvestormag.com.
About Professionals Invest USA Network
Professionals Invest USA Network is a vetted network of highly qualified investment property providers that offer real estate investment opportunities in major cities across the United States. The network is a joint business entity of Professionals Realty Group USA and its sister-company, Australian-based Professionals Real Estate Group. Professionals has U.S. operators that buy and manage hundreds of properties and are incorporating them under the Professionals network in states such as Alabama, Arizona, North Carolina, Ohio, Florida, Nevada, Tennessee and Texas. For more information, visit http://prosinvestusa.com.
About REAL Trends, Inc.
Real Trends, Inc. is a communications and consulting company considered to be the leading source of analysis and information on the residential brokerage and housing industry. REAL Trends is based in Denver, Colorado. With 23 years of continual growth, REAL Trends continues to provide real estate professionals with new and innovative resources on the latest industry trends and strategies into the future. They are considered the expert in residential brokerage business, and publish both the Real Trends 500 (brokerage companies) and the Lore 1000 top sales professionals in the industry. http://www.realtrends.com
About Personal Real Estate Investor Magazine
Personal Real Estate Investor (PREI) Magazine is the only independent paid newsstand and electronic magazine for successful individual real estate investors, informed homeowners, and inquisitive traditional investors.
PREI Magazine Mission? Help individuals find, make and save money whether they are a do‐it‐yourself investor, informed homeowner or an investor who prefers professionally managed real estate investments. PREI Magazine provides clear and concise information, reviews and insider advice. Checklists and how‐to's to help readers on any budget reach savings and investment return goals. PREI Magazine helps readers find markets and opportunities, then earn the highest returns available on non‐traded or real estate related investments.
From wholesale single family dwellings, multifamily, and commercial properties, raw land to private placements, syndications and mortgage or equity based REITs ‐ anything that balances an individual investor portfolio of traded asset holdings with more stable non‐traded assets like real estate.
PREI Magazine is the only property investor magazine that has published regularly since founding in December 2003. It can be purchased at Barnes & Noble, select airports and independent book stores, or by subscription. http://www.personalrealestateinvestormag.com
###