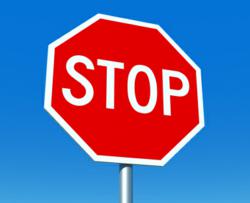 Our house was scheduled for foreclosure but Real Estate Legal Services was able to get it postponed, and we arranged for a short sale instead. Our credit and peace of mind are on the road to recovery.
Virginia Beach, VA (PRWEB) May 01, 2012
Dennis Blackmore experienced Virginia Beach REALTOR®/Agent Owner with Creed Realty and Charles D. Pittman, Attorney/Owner with Real Estate Legal Services announce strategic alliance to help home owners needing to "Short Sale" their Virginia, Virginia Beach or Hampton Roads property.
A Short Sale can be a stressful and difficult event for most home owners in Virginia Beach and Hampton Roads. Homeowners in distress should not be ashamed about doing a short sale.
The Good News is that Dennis Blackmore and Charles Pittman can help!
The decision to short sell a home is simple but it has many facets. Not all short sales are the same.
Let's discuss some short sale options and what they mean to the struggling home owner:

There are "fresh start short sales" where the home owner walks away from all obligations to the lender.
There are minimum impact short sales where the home owner elects to continue paying back some or all of the unpaid debt after closing just as a means to minimize the damage to credit or perhaps a Government Security Clearance.
But the decision made as to the best way to regain sanity in finances is one the home owner should undertake with the consultation and help of the best available professionals.
Armed with solid comparative market analysis from Dennis Blackmore, Agent Owner with Creed Realty Virginia Beach, we can help evaluate the big picture and what sort of short sale is right for the home owner.
With this in mind it is important to have a Virginia Beach and Hampton Roads Short Sale Real Estate Team that has:

A marketing plan for the home that gets maximum exposure to potential buyers
Is experienced and responsive to helping get a contract on the seller's home
Negotiate the terms of the contract with the potential buyer
Assist/complete the appropriate paperwork for submission to the seller's lender
Maintain "confidentiality" throughout the process.
Expedite/follow-up/keeping the seller informed throughout the short sale time-line.
The Charles Pittman law group has helped complete hundreds of Virginia Beach and Hampton Roads short sales over the past years.
Dennis Blackmore, REALTOR® and Charles Pittman, Attorney at Law will provide invaluable information and analysis to choose the best and most realistic course of action for and then help the home owner quickly and efficiently accomplish chosen objectives.
Stop the stress and contact Dennis Blackmore or Charles Pittman to get started on the road to recovery of life and finances.