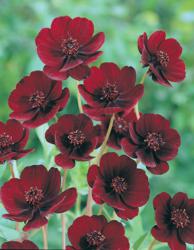 customers will have the opportunity to create a piece of the Chelsea Flower show in their own garden.
Milton Keynes (PRWEB UK) 4 May 2012
With the annual RHS Chelsea Flower Show at the end of May, Homebase is launching an exclusive collection of plants in celebration of The Homebase Teenage Cancer Trust Garden, which has been designed by Joe Swift.
The Chelsea Collection, which will be arriving in stores soon, will allow customers the opportunity to create a piece of the Chelsea Flower show in their own garden with specific gardening plans which have been inspired by the garden design.
The different planting plans have been designed so that gardeners can pick the right plan for their garden, dependent on the time of year of planting or whether they have a sunny or shady place in which to plant.
Like the garden designed by Joe Swift, the Chelsea Collection will match warm colour tones against the green foliage of the garden bringing the whole garden to life.
One of the planting plans brings together the Chocolate Cosmos 'Choca Mocha' which produces large, chocolate coloured flowers with a chocolate aroma, while the changing colours of the Spiraea japonica 'Firelight' will bring a beautiful lift to the garden – from bright orange leaves in Spring, to pink flowers in Summer and leaves turning bright red in the Autumn. Match these against the dark green leaves of the Geum x borisii which has orange flowers appearing on the brown stems throughout the summer.
The Chelsea Flower Show is on from 21 – 26 May 2012 so don't forget to come and visit the Homebase Teenage Cancer Trust Garden and meet Joe Swift.
Competition
To win a pair of free all day passes to The Chelsea Flower Show for Saturday 26th May 2012 courtesy of Homebase, visit Amateur Gardening magazine.
About Homebase
Homebase is one of the UK's leading home enhancement retailers and is recognised for choice, style and customer service. It has more than 340 large, out-of-town stores throughout the UK and Republic of Ireland. In the financial year to February 2011, Homebase sales were £1.6 billion and it employed some 19,000 people across the business.
Homebase sells over 38,000 products across its home enhancement ranges, and has a growing Internet offering at homebase.co.uk. Homebase serves over 65 million customers per year through its stores and offers customers the convenience of home delivery for bulky, high-value items.
Homebase was the first UK DIY retailer to achieve Forest Stewardship Council Chain of Custody certification and the first national DIY retailer to be recognised with a Government TrustMark Award, achieved for its kitchen installation service.
Homebase is part of Home Retail Group, the UK's leading home and general merchandise retailer.
Home Retail Group has been awarded the Carbon Trust Standard which certifies that we have genuinely reduced our carbon footprint. We call our responsible approach 'the basis of good business'. Find out more at thebasisofgoodbusiness.co.uk