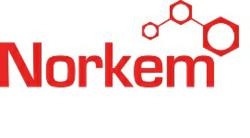 Cheshire,UK (PRWEB UK) 1 May 2012
Ceramitec is the worlds leading trading fair for the ceramics technology industry,
Over 200 companies will be displaying their goods and services with trade professionals over the course of the three days. Norkem has taken the opportunity to show their extensive range of industrial and speciality chemicals to visitors at the exhibition. With over 300 speciality chemicals or additives available they are one of the largest international chemical suppliers at the show. For those looking for more information about the commercial benefits of these products Norkem can be found in Hall A6 at stand 212. The Norkem brand is fast becoming one of the most recognised providers of specialist chemicals in the world.
Graham Lewis, Managing Director at Norkem Limited and one of the representatives who will be attending the exhibition, is keen to see how attendees regard his company's presence at the event.
"We always find it incredibly interesting to test industry reactions to our extensive range of products and international distribution capabilities." Lewis explains. "As well as hoping to inspire new business opportunities we're also offering special breakaway sessions for visitors who want to know more detail about our products, we hope they come armed with plenty of questions so we can spread the word about our products."
Alan Nicholson, the Chairman at the company, also describes the importance of attending such events on a regular basis.
"We're a big fan of industry shows because they give us the opportunity to meet potential customers and suppliers so we can explain about our products and services in greater detail. This helps them to fully understand the commercial benefits of working with Norkem".
About Norkem
Norkem are a major global stockist, distributor and producer of high quality speciality and general chemicals.
Privately owned, Norkem was established in 1970. With a head office situated in the United Kingdom and sister offices located in The Netherlands, Spain Australia and China. We also have production facilities in the UK, Belgium, Spain and Australia.
For more information visit http://www.norkem.com