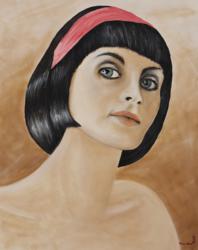 Mauldin, SC (PRWEB) May 01, 2012
Ranked as a Top 20 Fine Arts Festival, the Artisphere Fine Arts Festival will be held in Greenville, South Carolina from May 11th to May 13th. The festival brings together artists from all corners of the nation for a weekend of fun and creativity, and Hans-Peter Bolz Art Gallery is proud to be a part of the festivities.
Located in downtown Greenville, the Artisphere Fine Arts Festival is an excellent destination for families and art-lovers alike and will feature artists and exhibitions of all kinds. From beautiful oil paintings to incredible sculptures, there will be something for everyone at the festival. For art-lovers, the festival is a wonderful opportunity to see some of the nation's finest artists displaying their works, while artists will appreciate getting to display and exhibit the pieces they have worked so hard on.
In addition to the fine arts, the Artisphere Fine Arts Festival will also display several live performances that will provide excitement for every member of the family. With the scenic Falls Park serving as a backdrop, these live performances are a great way to spend some quality time outside with the community.
The Artisphere Fine Arts Festival is expecting more than 100 artists to attend, ensuring that every visitor will be able to find pieces to enjoy. This diversity of styles, mediums, and genres is part of what makes this festival so special.
Families with young children will want to explore the Kidsphere, a fun and exciting area where kids will have a great time while getting creative. Between the paintings, sculptures, live performances, kid area, and everything else, the festival is sure to be a hit with everyone in the family. With free admission, everyone is invited to enjoy all the fine works that the Artisphere Fine Arts Festival has to offer.
About the company:
Hans-Peter Bolz Art Gallery features original oil paintings and art for sale including limited edition giclee prints on acid free papers or on canvas. These one of a kind paintings for sale offer glimpses of life throughout Europe, especially Italy and Germany. The oil paintings range in size, and many are large format, either 20" x 16" or larger. All art for sale can be ordered in variety of sizes. A visit to this painting gallery is a must for those living in Greenville, SC or anywhere in the Upstate to see museum quality oil paintings and art for sale. These oil paintings for sale will create a mood with your home decor. For more information visit the gallery's website at http://www.hpbolzstudio.com.