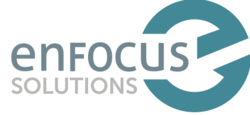 San Antonio, TX (PRWEB) May 01, 2012
Enfocus Solutions Inc. reveals the latest on methods and trends to help businesses improve their requirements development and management practices in its growingly popular blog, available at blog.enfocussolutions.com and at http://www.enfocussolutions.com.
Enfocus Solutions Inc. CEO John Parker said the blog focuses on four areas, which the company endorses as being critical in developing complete, accurate business requirements and driving project success. The areas are:

Business value
Requirements management best practices
Business process improvement
Emerging technologies
The goal of the blog is to impart critical knowledge and information about business methods and trends in these areas, which readers can apply to their enterprises' objectives, goals, business rules, and procedures. Enfocus Solutions Inc.'s new software as a service Enfocus Requirements Suite™ is built on the core that this knowledge is needed in gathering requirements that truly reflect the needs of businesses and their stakeholders.
Parker, a seasoned business analyst and IT consultant, is one of the bloggers for Enfocus Solutions Inc. Additional bloggers include the company's CFO George Casey, Director of Development Sergio Reyes, and Senior Business Analyst Philip Beekley, as well as Requirements Authority and Expert Karl Wiegers, known for his best-selling books on requirements management.
Among the most popular blogs are:

KPIs for Business Analysis and Project Management
Business Analysis Techniques: Value Stream Mapping
Writing an Effective Problem Statement
Governance, Risk, and Compliance Requirements
COBIT 5 is Coming!
The Enfocus Requirements Excellence blog is published weekly at blog.enfocussolutions.com. Readers can sign up on the site to have the blogs emailed directly to them.
Enfocus Requirements Suite™, a leading requirements management tool that features resources, training, and education, is launching on May 1st. Information is available at EnfocusSolutions.com.
About Enfocus Solutions Inc.
Enfocus Solutions Inc. helps businesses spur innovation, improve productivity, and cut costs by capturing, managing, and leveraging the systems requirements of their people, processes, and technology. A secure software as a service, the Enfocus Requirements Suite™ features user persona examples, best practice requirements, and requirements management training. Moreover, it is the only service available that lets stakeholders directly contribute to and collaborate on the requirements knowledgebase, using their own words. Enfocus Solutions Inc. is a privately held company headquartered in San Antonio, Texas.
Contact:
Andrea Palten
Enfocus Solutions Inc.
303 641-5152
# # #