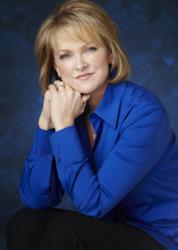 The only prayer Jesus taught can change your life
(PRWEB) May 03, 2012
With her husband dying and her daughter addicted and suicidal, Rhonda Sciortino, prayed like she never had before. She replaced the old, rote prayer that she had absently recited for years with a gut wrenching cry to God.
Over time, Rhonda's prayers were answered with complete healing for her husband and delivery from addiction and full restoration for her daughter. In her new book, The Prayer That Covers It All, Rhonda Sciortino helps others learn how to apply each phrase of what many people call, The Lord's Prayer or The Our Father, to their life challenges.
Rhonda Sciortino is the host of Rhonda's Radio Show on am590 The Answer in Southern California, a weekly radio show that interviews people who have overcome great adversity as well as those who help others overcome. She also authored Succeed Because of What You've Been Through. For more information about Rhonda Sciortino or to get your copy of The Prayer That Covers It All, go to http://www.rhondasciortino.com.