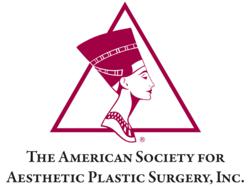 New York, NY (PRWEB) May 05, 2012
Journalists representing Self Magazine, Health.com, The Commercial Appeal, Pittsburgh Tribune, The Dr. Oz Show, and ABC's World News with Diane Sawyer are among winners receiving top honors in the 2012 American Society for Aesthetic Plastic Surgery (ASAPS) Journalistic Achievement Awards. Selected from over 150 entries nationwide, this year's winners will be presented a certificate of merit and a downloadable video presentation honoring the winners will be featured during the Aesthetic Society's Annual Meeting in Vancouver and available for public viewing on surgery.org after the Meeting. ASAPS, founded in 1967, is the leading national organization of board-certified plastic surgeons specializing in cosmetic surgery of the face and body.
"Each of the nominees has truly helped promote our Society's mission of public education," said Daniel C. Mills, MD, Chair of the Aesthetic Society's Communications Commission and a plastic surgeon in Laguna Beach, CA. "These journalists have done an outstanding job reporting the latest trends, newest technologies, and the importance of patient safety in plastic surgery."
"This year, there were several nominated articles that highlighted the importance of finding a board-certified plastic surgeon," said Aesthetic Society President, Jeffrey M. Kenkel, MD, a plastic surgeon from Dallas, Texas. "Many of these published pieces discussed medical tourism, the different kinds of injectables, the most popular surgical trends and patient safety. We applaud all these journalists for their excellent coverage of the cosmetic surgery industry and for promoting the importance of patient safety."
Each year, the American Society for Aesthetic Plastic Surgery honors journalists for their reporting on cosmetic plastic surgery. Entries are accepted in six categories: Television Feature, Television News, Newspaper, Magazine, Internet, and Patient Safety.
This year, first place in the Television News category goes to Julia Bain of ABC's World News with Diane Sawyer for her piece "Plastic Surgery Rise for Baby Boomers", which discussed the increase in adults over 65 years old turning to plastic surgery, and undergoing everything from facelifts to breast augmentations. The segment included an interview with Alan H. Gold, MD, Past-President of the Aesthetic Society and a plastic surgeon in Great Neck, NY.
The winner of the Feature News category goes to Associate Producer for The Dr. Oz Show, Christine Smith, for her excellent coverage of Suzanne Somers' path to a controversial stem cell fat breast reconstruction after breast cancer. To maintain a balanced presentation, Christine also invited Peter Rubin, MD, Chief of Plastic Surgery and stem cell research at the University of Pittsburgh Medical Center, to deal with Somers' claims about stem cells and clinical practices using stem cells that have not necessarily been backed by scientific evidence.
This year, Sabrina Rubin Erdely receives top recognition for her article "Wide Awake and Under the Knife" published in Self Magazine. This article is about a woman who traveled outside of the United States to have liposuction, breast augmentation and a tummy tuck performed under no anesthesia at a discounted price. Self magazine investigates the true price of 'bargain' cosmetic surgery and the importance of a board-certified plastic surgeon.
Barbara Bradley, from The Commercial Appeal, won first place in the Internet category for her article, "Mommy Makeover: Cosmetic Surgery is Gaining Popularity to Restore Pre-Pregnancy Looks." This article discusses the increased demand and popularity of mothers seeking liposuction, tummy tucks, and breast augmentations to restore pre-pregnancy bodies.
First place in the Patient Safety category goes to Roxanne Patel Shepelavy of Health magazine, for her article, "Nip/Tuck Nightmare: The Dangerous New World of Cosmetic Surgery." The piece investigates black market cosmetic procedures and the dangers of unqualified physicians performing cosmetic surgery.
Chris Ramirez, of the Pittsburgh Tribune Review takes top honor for his newspaper article, "Nip/Tuck Partners: More couples are getting plastic surgery together." The piece discusses the popular new trend of couples getting plastic surgery together to improve their appearances to look and feel better as a pair.
A panel of aesthetic plastic surgeons and communications professionals evaluated each entry for accuracy of information, balanced reporting, educational value, interest, originality, and journalistic style. Winners receive a personal certificate of merit and an awards presentation honoring the winners will be presented on the ASAPS website and accessible for download.
For more information on the Aesthetic Society's Journalistic Achievement Awards, visit the Press Center on the Aesthetic Society web site at http://www.surgery.org.
###
Journalistic Achievement Awards Presentation
Saturday, May 5, 11:30 AM
About ASAPS
The American Society for Aesthetic Plastic Surgery (ASAPS), is recognized as the world's leading organization devoted entirely to aesthetic plastic surgery and cosmetic medicine of the face and body. ASAPS is comprised of over 2,600 Plastic Surgeons; active members are certified by the American Board of Plastic Surgery (USA) or by the Royal College of Physicians and Surgeons of Canada and have extensive training in the complete spectrum of surgical and non-surgical aesthetic procedures. International active members are certified by equivalent boards of their respective countries. All members worldwide adhere to a strict Code of Ethics and must meet stringent membership requirements.
Website: http://www.surgery.org
Follow ASAPS on Twitter: http://www.twitter.com/ASAPS
Become a fan of ASAPS on Facebook: http://www.facebook.com/AestheticSociety
Become a member of Project Beauty: http://www.projectbeauty.com
Locate a plastic surgeon in your area: http://www.surgery.org/consumers/find-a-plastic-surgeon