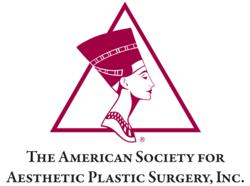 New York, NY (PRWEB) May 05, 2012
A good facelift provides patients with long-lasting results, but it can be difficult for plastic surgeons to specifically predict just how long surgical facial rejuvenation will turn back the clock. Experts at the Annual Meeting of the American Society for Aesthetic Plastic Surgery (ASAPS) in Vancouver, Canada, will address the issues affecting facelift longevity and how to talk to patients about what to expect. "How Long Will My Facelift Last, Doctor?" will be led by moderator Leo R. McCafferty, MD, and feature panelists Chris Inglefield, MD, Mark L. Jewell, MD, Brian M. Kinney, MD, and W. Grant Stevens, MD.
"There are many interesting questions we'll be discussing," said Dr. Barton, of Dallas, TX. "What anatomic criteria should we use to determine the longevity of facelift procedures, and is longevity correlated with the type of procedure? How do you differentiate loosening of the surgical suspension versus further aging? Do some areas of facial rejuvenation last longer than others? How does the longevity of secondary procedures compare to that of primary ones?"
"Plastic surgeons would like to offer rejuvenation procedures that last forever, and most patients would like this as well!" said Dr. Grotting, of Birmingham, AL. "This panel will give us an opportunity to try to reach some consensus on what we should be telling patients about how long they can expect to benefit from the investment they are making."
Depending on the techniques used and other factors such as patient lifestyle and genetics, the results of a facelift can be maintained for up to a decade, or even longer. However, many patients don't realize that the clock always starts to tick again right after surgery.
"There are a lot of factors that determine how fast or slow the clock ticks after a facelift—and that's what we'll be discussing on the panel," said Dr. Feldman, of Cambridge, MA. "Aside from that, however, if the surgery is done well, then the patient will always look younger and better having had it done than not."
Cost considerations, the desire for shorter periods of downtime after a procedure, and the availability of less aggressive facial rejuvenation techniques have been changing patient preferences and choices about how to attain a youthful look. The classic surgical procedure for facial rejuvenation is long-lasting, but post-operative recovery time can range from two to six weeks. Many patients today are choosing to forgo invasive facial surgery in favor of minimally or non-invasive techniques—even if it means more frequent touch-ups are needed.
"Instead of the classic facelift with a variable recovery time, most patients prefer a shorter procedure that can be maintained over a number of years, if required, by a small retightening in the surgeon's office under local anaesthetic, allowing for an immediate return to work," said Dr. De Benito, of Barcelona, Spain. "In the past, the question of recovery time was not considered a key part of the surgeon's work. Nowadays, consideration of recovery time is indispensable."
In 2011, 116,086 facelift procedures were performed in the United States, making it the seventh most popular cosmetic surgical procedure, according to ASAPS.
###
How Long Will My Facelift Last, Doctor?
Sunday, May 6th, 9:00 am-10:00 pm
Moderator: Fritz E. Barton, Jr., MD
Panelists: Bernard S. Alpert, MD
Javier De Benito, MD
Joel J. Feldman, MD
James C. Grotting, MD
PRESENTERS are available for interviews.
CONTACT THE ASAPS COMMUNICATIONS STAFF.
About ASAPS
The American Society for Aesthetic Plastic Surgery (ASAPS) is recognized as the world's leading organization devoted entirely to aesthetic plastic surgery and cosmetic medicine of the face and body. ASAPS is comprised of over 2,600 Plastic Surgeons; active members are certified by the American Board of Plastic Surgery (USA) or by the Royal College of Physicians and Surgeons of Canada and have extensive training in the complete spectrum of surgical and non-surgical aesthetic procedures. International active members are certified by equivalent boards of their respective countries. All members worldwide adhere to a strict Code of Ethics and must meet stringent membership requirements.
Website: http://www.surgery.org
Follow ASAPS on Twitter: http://www.twitter.com/ASAPS
Become a fan of ASAPS on Facebook: http://www.facebook.com/AestheticSociety
Become a member of Project Beauty: http://www.projectbeauty.com
Locate a plastic surgeon in your area: http://www.surgery.org/consumers/find-a-plastic-surgeon