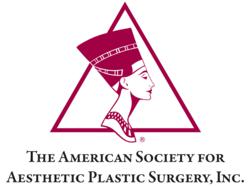 New York, NY (PRWEB) May 05, 2012
Many women want to achieve the "perfect pout," plump the lips or otherwise add volume in and around the mouth for a more youthful look. Experts at the Annual Meeting of the American Society for Aesthetic Plastic Surgery (ASAPS) in Vancouver, Canada will discuss both the newest approaches and tried-and-true techniques for rejuvenating the lip and mouth area. "Perioral Rejuvenation – Fat, Grafts, Fillers, Lasers and Lifts" will be moderated by Barry E. DiBernardo, MD, and features panelists Miles H. Graivier, MD, Michael I. Kulick, MD, and George W. Weston, MD.
"Wewill comprehensively address all forms of aesthetic enhancement of the area around the mouth and lips—from injectables, lasers and devices to surgical options," said Dr. DiBernardo, of Montclair, NJ.
An "old" mouth can age the appearance of the face, even after a facelift. Fillers, fat, and neurotoxins can all be used as tools to address this issue and achieve a youthful face. Lasers and lip lifts are also an option for improving the mouth's appearance.
"Atrophy of the lips, wrinkles around the mouth, and skin discoloration due to sun damage cannot be corrected by a facelift, but various technologies do provide pathways to improve the appearance of the perioral region and reverse the signs of aging," said Dr. Kulick, of San Francisco, CA. "Ablative, micro-ablative and non-ablative devices improve the appearance of skin wrinkles, while pulsed light treatments also improve skin discoloration. Combined with lip augmentation, these modalities should be considered as part of treatment alternatives for facial rejuvenation."
"While many people are familiar with lip augmentation and lip injections, a lip lift is very different. You can lift lips just as you can lift a face," said Dr. Weston, of Reston, VA. "It's also important to remember that bigger is not always better when it comes to lips. Our goal is about achieving total aesthetic harmony in the entire mouth area, as well as the rest of the face."
The appearance of perioral skin and the lip vermilion factor greatly into assessing facial aging. In addition to the latest tools and techniques, panelists will also review methods for evaluating the lip and mouth area to create an optimal rejuvenation plan and achieve results that please both the patient and plastic surgeon.
"The lips and the lip lines are troubling areas that effect women of all ages," said Dr. Graivier of Roswell, GA. "New comparison scales for lip aesthetics and volume, as well as other methods of lip and wrinkle evaluation, are yielding better patient and physician understanding of goals and results."
###
Perioral Rejuvenation – Fat, Grafts, Fillers, Lasers and Lifts
Monday, May 7th, 11:30 am-12:30 pm
Moderator: Barry E. DiBernardo, MD
Panelists: Miles H. Graivier, MD
Michael I. Kulick, MD
George W. Weston, MD
PRESENTERS are available for interviews.
CONTACT THE ASAPS COMMUNICATIONS STAFF.
About ASAPS
The American Society for Aesthetic Plastic Surgery (ASAPS) is recognized as the world's leading organization devoted entirely to aesthetic plastic surgery and cosmetic medicine of the face and body. ASAPS is comprised of over 2,600 Plastic Surgeons; active members are certified by the American Board of Plastic Surgery (USA) or by the Royal College of Physicians and Surgeons of Canada and have extensive training in the complete spectrum of surgical and non-surgical aesthetic procedures. International active members are certified by equivalent boards of their respective countries. All members worldwide adhere to a strict Code of Ethics and must meet stringent membership requirements.
Website: http://www.surgery.org
Follow ASAPS on Twitter: http://www.twitter.com/ASAPS
Become a fan of ASAPS on Facebook: http://www.facebook.com/AestheticSociety
Become a member of Project Beauty: http://www.projectbeauty.com
Locate a plastic surgeon in your area: http://www.surgery.org/consumers/find-a-plastic-surgeon