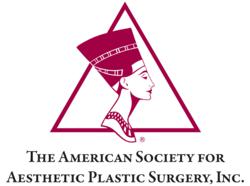 New York, NY (PRWEB) May 05, 2012
Secondary body contouring, or revising the results of a patient's prior body shaping surgery, can be deeply challenging for even the most seasoned plastic surgeon. A panel of experts will discuss their suggestions and practices for turning suboptimal results into great ones at the Annual Meeting of the American Society for Aesthetic Plastic Surgery (ASAPS), being held in Vancouver, Canada. "Secondary Body Contouring - Do It to Me One More Time," will be moderated by W. Grant Stevens, MD, and feature panelists Kristoffer Ning Chang, MD, Joseph P. Hunstad, MD, J. Peter Rubin, MD, and Simeon H. Wall, Jr., MD.
"Even when faced with difficult revision challenges, there are ways we can create a beautiful, satisfying look for many patients," said Dr. Stevens of Marina Del Rey, CA. "Our panelists will guide the audience through the methods they've found to be most effective for dealing with liposuction revisions and other body contouring corrections."
"The artistry and skill of plastic surgery is really put to the test when you take on the challenge of improving upon previous surgery," added Dr. Rubin of Pittsburgh, PA. "It is a far different situation from performing a procedure on a patient who has never had an operation on that part of the body."
Even when qualified plastic surgeons try to achieve the ideals of "thinner," "tighter," or "flatter" for their body contour patients, some outcomes may not be as expected due to unpredictable complications or variables in the healing process, requiring the surgeon to go back in for revision. The greatest difficulty, however, is correcting problems that stem from procedures performed by unqualified practitioners outside of the plastic surgery field. In particular, revision of contour deformities and burns from laser- and ultrasound-assisted procedures can be extremely demanding and may not yield an optimal result, despite best efforts.
"The biggest problems I see are caused mostly by non-plastic surgeons using thermal liposuction methods," said Dr. Wall of Shreveport, LA. "Working on these cases has been very different from my much more positive experience correcting non-thermal liposuction deformities."
Some of the key questions panelists will discuss include:

With more and more patients going to cheaper, less-trained "device" doctors first, will qualified plastic surgeons be relegated to the more difficult position of "cleanup duty"?
Are powerful thermal devices, when in the wrong hands, potentially creating an entire generation of "one and done" patients who may not be able to have any further body contouring procedures when they need them? How can we best use these devices and how do they affect future surgical options?
What are the potential pitfalls of performing secondary procedures on difficult cases?
In addition, panelists will define some of the best techniques for performing successful revisions, including the use of fat grafting, SmartLipo, and Cellulaze.
"Fat grafting is one of the techniques I have successfully used to improve suboptimal liposuction results for both simple and complex cases," said Dr. Chang of San Francisco, CA. "I will be presenting some of my long-term results from the past decade."
"By performing thorough concurrent liposuction, strong muscle plication, and significant skin removal, we can transform an unhappy abdominoplasty patient into one who's ecstatic," said Dr. Hunstad of Charlotte, NC.
###
Secondary Body Contouring - Do It to Me One More Time
Saturday, May 5th, 4:15-5:30 pm
Moderator: W. Grant Stevens, MD
Panelists: Kristoffer Ning Chang, MD
Joseph P. Hunstad, MD
J. Peter Rubin, MD
Simeon H. Wall, Jr., MD
PRESENTERS are available for interviews.
CONTACT THE ASAPS COMMUNICATIONS STAFF.
About ASAPS
The American Society for Aesthetic Plastic Surgery (ASAPS) is recognized as the world's leading organization devoted entirely to aesthetic plastic surgery and cosmetic medicine of the face and body. ASAPS is comprised of over 2,600 Plastic Surgeons; active members are certified by the American Board of Plastic Surgery (USA) or by the Royal College of Physicians and Surgeons of Canada and have extensive training in the complete spectrum of surgical and non-surgical aesthetic procedures. International active members are certified by equivalent boards of their respective countries. All members worldwide adhere to a strict Code of Ethics and must meet stringent membership requirements.
Website: http://www.surgery.org
Follow ASAPS on Twitter: http://www.twitter.com/ASAPS
Become a fan of ASAPS on Facebook: http://www.facebook.com/AestheticSociety
Become a member of Project Beauty: http://www.projectbeauty.com
Locate a plastic surgeon in your area: http://www.surgery.org/consumers/find-a-plastic-surgeon