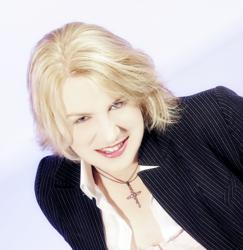 it's no good just talking the talk; we have to walk it too!
London, UK (PRWEB) May 06, 2012
In fashion the colour of the season changes every few months but online retailer and clip-on earring specialist http://www.make-me-beautiful.co.uk say green is here to stay as it announces it has made significant steps to reach carbon neutral status.
"We've long held the belief that we wanted to work with partners who share our values," spoke Misae Richwoods, founder of Make Me Beautiful. "In that sense we've avoided doing business with some companies and we've selected others because of their firm environmental commitments. But it's no good just talking the talk; we have to walk it too! I'm very happy to see how it's all coming together."
Make Me Beautiful have several areas where they've achieved carbon neutral status. These include the emissions from their IT operation and website, from their business mileage, from their supplier of electricity and from their delivery partners.
"Environmental impact isn't just about greenhouse gasses," continued Richwoods. "We've always used recycled paper within our offices and try to avoid excessive packaging. We're also raising the matter with brands and seeing how we can collaborate to reduce pollution through better supply chain management. We want to incorporate green ethics into our daily thinking; it's not a nice to have, it's a neccessity and a sincere effort on our part."
About Make Me Beautiful
Make Me Beautiful was the first site that made clip on earrings sexy and stylish again. Whilst other sites focus on peddling Pat Butcher's left overs, Make Me Beautiful curates a fashion forward collection of the best of Britain's talent with over 1,000 lines from leading designers all in clip on, screw on, spring loaded or other non-pierced designs. Make Me Beautiful serves customers in over 30 nations and three languages via it's online web store at http://www.make-me-beautiful.co.uk together with partner sites from it's headquarters in Wimbledon, London and customer service centre in Florida, USA. Make Me Beautiful is a trading name of Rising Dragon Enterprises Ltd.
Media Contact:
Misae Richwoods
0208 123 9800
press(at)make-me-beautiful(dot)co(dot)uk
http://www.make-me-beautiful.co.uk