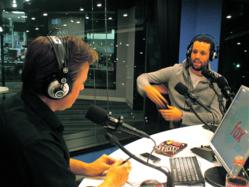 Melbourne, Australia (PRWEB) May 01, 2012
Increasing the price is one of the '7 Levers of Business,' as discussed in the previous episode. This week, Pete Williams introduces the concept of "price elasticity" and talks about the six factors that can help business owners when putting their prices up.
In 'Pricing,' Williams and Goucher urge marketers and entrepreneurs to use the six points mentioned as a focus when they are reviewing pricing as part of their 7 Levers, to see if there is an opportunity to use one or more of them to justify a price increase.
To listen to the entire episode, visit: http://www.preneurmedia.tv/preneurcast/preneurcast-047-pricing/.
PreneurCast is the new marketing podcast entrepreneur and marketer Pete Williams is doing with digital media producer Dom Goucher. It's where they discuss entrepreneurship, business, internet marketing and productivity (with a fair smattering of software and gadgets too).