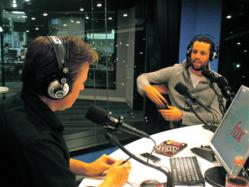 Melbourne, Australia (PRWEB) May 01, 2012
In PreneurCast podcast's 'Marketing Myths and Marketing Truths,' Pete Williams and Dom Goucher assert that most business owners make the mistake of doing something because they have seen how that strategy has worked for other people. Unfortunately, what these business owners do not know is that, when it comes to marketing, what is good for one company may not be good for another.
'Marketing Myths and Marketing Truths' is the 50th edition of the marketing podcast. Just like the previous releases, this episode comes in various formats – an MP3 for those who are on-the-go, and a PDF version for those who like to read the transcript instead.
PreneurCast listeners are also given the links to books mentioned on the show. This episode features Tony Wagner's Creating Innovators, and Walter Isaacson's Steve Jobs. They also get a number of freebies, including a ReadItForMe 10% discount on top of the 14-day free trial for their subscription to the book summary service, and a free Audible audiobook plus a 14-day free trial to the audiobook company.
Subscribing to the podcast is also very easy for iPod, iPhone, and iPad users. They can go to the iTunes Store and subscribe to PreneurCast or go to PreneurMedia.tv and click the "Subscribe with iTunes" button.
To listen to the entire episode, visit: http://www.preneurmedia.tv/preneurcast/preneurcast050-marketing-myths-and-marketing-truths/.
PreneurCast is one of iTunes' hottest marketing podcasts created by entrepreneur and marketer Pete Williams and digital media producer Dom Goucher. It's where they discuss entrepreneurship, business, internet marketing and productivity (with a fair smattering of software and gadgets too).