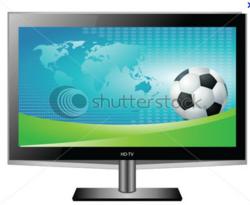 (PRWEB UK) 11 May 2012
This week it has been widely reported in the media that Ukrainian hotel prices have gone through the roof in anticipation of the arrival of thousands of football fans from across Europe hoping to see their teams play in the Euro 2012 championships.
In addition to the inflated hotel costs, flights are becoming expensive too, meaning that many English football supporters looking to catch some matches in the Ukraine during the group stages this coming June may end up being disappointed.
But it is not just with the football that is proving to be costly and out of reach for sports lovers this summer. Closer to home, many people who had tried to get tickets for the London 2012 Olympics taking place in July and August have also been left empty handed too.
So, for those not wanting to miss out on a summer of live sporting events, having a top quality HD TV at the ready has become even more imperative. If people want to make the most of savings in this area it is advisable to go online and see what voucher codes are available at this time.
Indeed, a growing number of electronics goods suppliers are realising that to encourage customers into investing in the latest high definition and 3D televisions, people need more of an incentive to part with their hard earned cash.