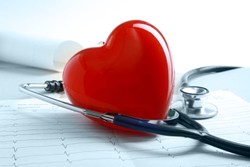 High cholesterol is generally diagnosed when a person has a higher than normal lipid count in their blood.
London, UK (PRWEB UK) 3 May 2012
euroClinix has grown considerably since it first started, and now offers a safe way to get treatment for more than 15 different conditions. One of the most recent additions to the site is the cholesterol section, which enables patients to get a repeat prescription safely as well as conveniently. In this way, patients that already know the dose of medication they need can get their treatment without having to go to a doctor for their repeat prescription. The new high cholesterol treatments on the site include both generic and branded versions, offering patients flexibility when it comes to price. The full range of cholesterol treatments now available at euroClinix are Crestor, Lipitor, Fluvastatin, Pravastatin, Atorvastatin, Lescol, Lipostat, Rosuvastatin and Zocor, which are all variants of statins.
High cholesterol
High cholesterol is an extremely common health condition that isn't an illness in itself, but is a risk factor for many other serious health problems including atherosclerosis, heart attack, stroke, angina and other cardiovascular complications. High cholesterol is generally diagnosed when a person has a higher than normal lipid count in their blood. When a person is first diagnosed with this condition and is in no immediate danger of complications, they will generally be advised to control their condition with the help of exercise and diet. However, if a person's health is at risk or they are unable to control their cholesterol naturally, a daily cholesterol medication may be prescribed to enhance their ability to manage your condition.
Statins
Statins are the most widely used medicines for blood lipid management. These daily treatments work by lowering levels of 'bad cholesterol' or low density lipoprotein (LDL) in your blood by influencing liver enzymes involved the production of LDL. Taking statins also enhances the absorption of other fats in the blood known as triglycerides, offering comprehensive management of potentially harmful fats in the blood. As an additional benefit, taking statins may also benefit the production of 'good cholesterol' which can minimise the risk of fatty plaque building up in the blood vessels and causing damage.
euroClinix Company Information
Launched in 2004, euroClinix is a trusted online clinic that provides information, treatment and support to patients across Europe for a number of different lifestyle and medical problems. They offer a secure and confidential way in which to order prescription medications online using a free online consultation that is verified by doctors. Every step of the ordering and delivery service at euroClinix is completely private and discreet.
For more details, visit the website or contact euroClinix on 020 7084 6782 or via email.