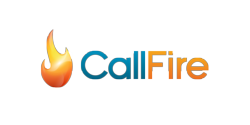 (PRWEB) May 01, 2012
CallFire is pleased to announce the next evolution of the office business phone number with the release of "textable" virtual numbers. CallFire's ten digit SMS business virtual phone numbers, offer both call forwarding for voice and the power to send and receive SMS text messages.
CallFire's call tracking and local phone number platform allows a user to purchase a local or toll-free number, and configure that number to ring at your business. CallFire's hosted IVR technology allows users to setup complex phone trees, auto attendant, and virtual receptionist applications. It also enables customizable call routing. When the user is unavailable calls get routed to a personalized voice mail. Users also have the option to turn on the "accept transfer" feature if they want to accept calls on a case by case basis where rejected calls are sent to another voice module.
Expanding on CallFire's voice features, long code SMS text messaging allows users to generate dynamic conversation with their clients on their main business line. Long code text messaging auto responses allow a business to respond to customer inquiries via automated text responses. The user can create an unlimited amount of responses to an unlimited amount of long code keywords.
Long code text messaging also allows users to build opt-in databases of client cell phone numbers. The business can use their office phone number to send offers and text coupons directly to their clients cell phone. With a ninety five percent open rate, SMS text marketing is the best way to break through the clutter of direct mail and email competing for a customer's attention.
Having dynamic call routing and SMS text messaging allows for several advantages. On the one hand, a user can configure the voice number to ring to your office between the hours of 9:00 to 5:00, while the same number can receive and auto-respond to incoming texts 24/7. The voice and customization allows the business to be receptive to their clients inquiries 24 hours a day.
CallFire is able to offer textable long codes at a rate that any business can afford. Local numbers are $1 per month, and each SMS text message is only billed at 3 cents.
For more information, visit http://www.callfire.com or call 877.897.FIRE.
About CallFire:
CallFire is a Text and Voice platform that helps businesses reach customers, drive revenue and increase sales. We make telephone messaging simple. CallFire products include Business Text Messaging, Voice Broadcast, Toll Free Numbers, Local Phone Numbers, Call Tracking, IVR, Power Dialing for agents and more. Call analytics enable our 50,000 users to reach customers more often using text marketing, virtual numbers, autodialers and mobile messaging. To learn more about how to Grow your Business, visit http://www.CallFire.com.