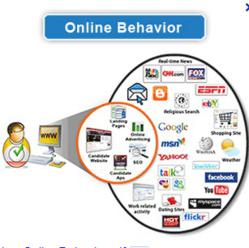 (PRWEB UK) 3 May 2012
In a look at online consumers and what drives them, a leading marketing expert has explained how the retailer faces tough challenges in persuading people to purchase from their website.
As part of the BBC website series on the Technology of Business, digital insights manager for Experian Marketing Services, James Murray, describes how the consumer is becoming even more discerning than ever and is not so easily impressed any longer.
This means that online retailers are having to come up with more incentives to encourage customers to part with their cash.
With consumers being savvier than ever, they are not rushing into purchases and are taking time to conduct thorough research. It has been revealed that a growing number of people now check out review websites, online forums, blogs and visit social networking sites before investing in the products they are after.
Retailer are having to diversify into other online sources apart from their website and the fact that there are now plenty of discount codes available for a wide range of goods and services sold online is great news for the consumer.
Statistics for March this year showed that retail websites in the UK benefited from 8.5 million additional visits from forums and social networks when compared to the previous year. So, this is certainly now having more of an effect on online behaviour.
As well as being able to see what sorts of things their friends recommend on websites like Facebook, shoppers can also go to a deals website and check out the latest discount vouchers and money off coupons relating to the products they are interested in too.