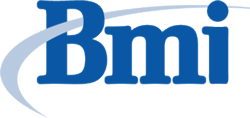 "With our unique focus, exclusive committed partnership model, and flexible way of working, we deliver solutions and services that enable international organizations to increase control, improve efficiency, and boost collaboration across multiple sites an
New York, NY (PRWEB) May 01, 2012
Business Management International is offering opportunities for maximum profitability in business distribution by providing easy Cost Control Software. Industrial manufacturing process cannot work without the aid of inventory and Cost Control Software. BMI provides easy to use, powerful and fast Cost Control Software to keep track of all sorts of activities and items.
BMI Microsoft Dynamics NAV Supply Chain Management is considered to be the dynamics NAV powerhouse. BMI has the resources and the experience to make sure the software project meets or exceeds expectations of customer that is experiencing a "stressed" or "failed" implementation with another Microsoft Dynamics NAV Supply Chain Management. "With our unique focus, exclusive committed partnership model, and flexible way of working, we deliver solutions and services that enable international organizations to increase control, improve efficiency, and boost collaboration across multiple sites and cultures before, during and after your international project," says BMI spokesperson. BMI Microsoft Dynamics NAV Supply Chain Management has implemented wide dynamics NAV in a wide variety of industries with impressive reviews of clients.
Another service provided by Business Management International is the Multinational ERP Project. Earlier Multinational ERP Project for large publicly traded company had to be built upon very reliable hardware. BMI is providing the best services along with better solutions for Multinational ERP Project all over the world resulting in global recognition. Highly skilled and professional staff is available at Business Management International.
BMI Navision Supply Chain Management is more suitable to distribution and wholesale industry which needs industry specific solutions for efficient working. Navision Supply Chain Management provides facility to design forms, customize access to menus and other functionalities according to the roles and responsibility. BMI Navision Supply Chain Management takes care of every aspect involved in making one's business growing and profitable. It claims to be suitable for any small to big organization, no matter its field of activity or the industry in which it activates.
BMI has an experience of over 24 years, specializing in emerging business software technology. BMI has taken the lead in delivering solutions for distribution businesses by providing industry specific knowledge and related consulting and development services to clients.
To know more visit http://www.bmiusa.com/