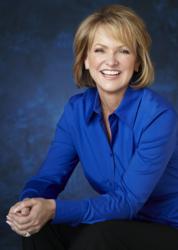 It only takes one person to change the life of a child.
Newport Beach, CA (PRWEB) May 02, 2012
The bad news: There are over 400,000 kids in foster care in the US, many of whom are moved four or more times per year. It's no wonder they feel unwanted. It has been estimated that 50% of foster kids end up homeless when they age out of the system. These kids are approached by a trafficker (pimp) within 48 hours of being homeless. The fourth time a trafficker approaches a homeless youth (often with a burger and fries), the young person succumbs. That's how abused kids end up in prostitution. When these young people find themselves in a life they cannot get out of, they often "medicate" themselves. That's how abused kids end up on drugs.
The cost of dealing with child abuse in this country, which includes child welfare, physical and mental health services, and dealing with criminal behavior, is estimated by DHHS to be $24 billion annually. The costs of lost productivity and tax revenue are estimated at $94 billion per year.
The good news: There are many former foster kids who have great lives. Among them are entrepreneurs, professional athletes, politicians, and entertainers. But most of them are average people. They often tend toward careers that seek justice like police, attorneys, judges, probation and parole officers, and the helping professions including social work, teaching, and psychology.
There are an estimated 12 million former foster kids in the US. Among them is Rhonda Sciortino, entrepreneur, radio talk show host, and author of Succeed Because of What You've Been Through, who believes that everyone can make a difference in the life of a foster child in ways that range from simply buying a grocery store gift card for a homeless foster alum to giving a foster child a permanent family through adoption.
Sciortino hopes to encourage people who have been mistreated by helping them see that they can do what she's done--mine the lessons out of the pain, and apply those lessons to create success.
References: 1 Child Welfare League of America2 Child Welfare League of America3 Vanguard University's Global Center for Women and Justice4 Vanguard University's Global Center for Women and Justice