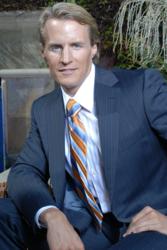 As a Chiropractor in San Diego I realized the truth is there is more to health care than drugs and surgery! A great deal more!
San Diego, CA (PRWEB) May 01, 2012
San Diego Chiropractor Dr. Robert Walcher is asked if chiropractors are real doctors so often he decided to address the question in his latest blog titled 'Are Chiropractors Doctors," available on his Personalized Chiropractic website. Dr. Robert Walcher clears one of the most misunderstood questions in his profession by enlightening his patients to what a chiropractor really does. Dr. Walcher was asked to explain, why there is still a doubtful misconception regarding Doctors of Chiropractic? "This is due, in part, to the public's narrow and limited view of medical treatment - being solely of administering prescription drugs and performing surgery. It's unfortunate that the majority of people believe this is all there is to health care. As a chiropractor in San Diego I realized the truth is there is more to health care than drugs and surgery! A great deal more," states Dr. Walcher, who happens to be one of San Diego's top Children's Chiropractors along with his thriving adult practice.
So, are Chiropractors real doctors? Dr. Walcher explains further, "the difference between the education of an MD and that of a chiropractor lies in the fact that an MD trains in pharmacology and surgical procedures and a chiropractor trains in the care of the spine. You can read more on Dr. Walcher's Are Chiropractors Real Doctors blog, but in essence the spine is designed to protect the nerves in the body. From here the nerves go out to every muscle, organ, and tissue in the entire body. The healthier the nerves meaning the freer they are to function correctly, the healthier the entire body will be.
When asked how does Chiropractic works to find the root of the problem and fix it, Dr. Walcher said "I like to explain it this way: the spine is similar to a circuit breaker box in the body. Simply put, chiropractors fix the switch. Since the spine affects every nerve in the body, the key is to eliminate the subluxations in the spine. (A subluxation is a slight dislocation or biomechanical malfunctioning of the vertebrae.) This then allows the spine and the nerves to function properly." For people looking for a chiropractor in San Diego and are unsure if a chiropractor is a real doctor, Dr. Walcher may be just the doctor that you want to visit. "At Personalized Chiropractic our goal is not to simply alleviate the symptom and send the practice member on their way. Our goal is to educate our patients on the importance of keeping all parts of the body in tip-top working order. All the time, every day," says Dr. Robert Walcher.
When is it a good time to visit a chiropractor? If you are experiencing painful symptoms, such as a herniated disc, back pain, headaches, or whiplash issues, Personalized Chiropractic in San Diego specializes in finding the root cause of your pain. Pacific Beach Chiropractor, Dr. Walcher specializes in treatment for sciatica in San Diego and surrounding areas including La Jolla, Clairemont, and Sorrento Valley. Dr. Walcher also says, "What your doctor of chiropractic can offer, no other doctor can. Have no doubt that a chiropractor is well trained to assist you in reaching your own personal optimal health goals."
Dr. Walcher makes sure his patients get extensive education about Chiropractic and learn exactly what is going on with their nervous system. He explains precisely what needs to be done for the relief of back pain, neck pain and a herniated disc to improve overall future health.
About Dr. Robert D. Walcher:
Dr. Robert D. Walcher D.C. is a graduate of Palmer College of Chiropractic West located in San Jose, California. He received the Palmer's Clinical Excellence Award. He is the proud founder and owner of Personalized Chiropractic located in Pacific Beach. At the age of 20, Dr. Walcher experienced the miracle of Chiropractic care first hand when he suffered a severe sprain strain of his Lumbar spine after an intense workout. He tried everything to correct his injury except Chiropractic care. Nothing seemed to work so after 30 days he decided to give Chiropractic a try. You can say that a 5-minute adjustment changed his life forever. He knew then Chiropractic was going to be his career. Dr. Robert D. Walcher created Personalized Chiropractic with one purpose in mind: To help as many people through Chiropractic care as possible. While His main focus, as a Chiropractor in San Diego is Chiropractic Care, he also seeks to alert his patients in the basics of health, nutrition and an overall sense of well being.