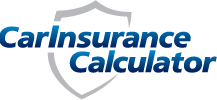 We strongly believe that our field is neither rocket science, nor does it have to be boring
New York (PRWEB) May 02, 2012
Just 2 months after its launch, the website Carinsurancecalculator.info started to work out its blog section. The latest feature is a series of weekly news articles and reviews about the latest trends, matters and incidents in the insurance industry. Entitled "This week in insurance," the series addresses both insurance professionals and consumers. Other blog topics offer tips and advice primarily addressed to consumers. "There is an amazing amount of industry knowledge out there. The IIABA is just a mere example. It is our goal to make insurance related knowledge clear and understandable to all Americans – we strongly believe that our field is neither rocket science, nor does it have to be boring," explains Steve, web manager for the young website. "It's the small things which can really make a difference. We are eager to get that right."
One of the first posts revealed not so recent, but often forgotten, insights on how college students and their parents might miss out on $3000 on average when not reporting correctly to the car insurance company. Several tips inform readers about additional steps to keep rates low. Another post tries to debunk the widespread myth that a woman would automatically pay less for auto insurance than their male counterparts. While it is perfectly true that women pay on average 15% less for their premiums, individual factors still represent the lion's share of the total bill.
"We also try to grow awareness for issues which matter to us all," adds Steve:
"Not so recent research has shown that insurance premiums may contain about $200 or some $300 a year just to cope with fraud. Thus, we welcome the recent success stories against insurance fraud and made it a topic in our first post for the new weekly series, 'This Week in Insurance'."
Users can subscribe to CarInsuranceCalculator's blog at http://www.carinsurancecalculator.info/blog/ or connect with the website using twitter, facebook or LinkedIn.
About CarInsuranceCalculator.info
The website CarInsuranceCalculator.info was launched in January 2012 and started by answering the most frequently asked consumer questions as determined in a pretest. Currently the site contains a guide to the different types of auto insurance, a learning center with specific questions for individual situations and the different forms of coverage as well as a growing state by state guide. All advice is reviewed by subject matter experts and aims to become the destination of choice for educational matters.