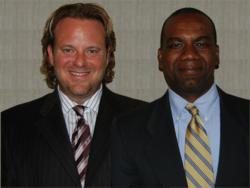 We are providing informative resources relating to personal injury laws
Sunrise, FL (PRWEB) May 01, 2012
SUNRISE, Fla. - The Law Offices of Kane & Vital, P.A., a Fort Lauderdale personal injury law firm, recently updated its website. The goal of the new site is to provide as much useful information as possible to current clients and prospective clients alike. While the appearance and layout of the site are largely unchanged, it is now loaded with extra resources that will help people make more informed decisions about seeking legal representation. "We have enhanced the site to make it more useful," says one employee. "Whether someone needs a personal injury lawyer in Fort Lauderdale, or if they just need general information about medical malpractice, the site should provide plenty of information."
Kane & Vital have been providing personal injury representation from their offices in Sunrise for some time. The firm has maintained a website throughout most of that time but recently decided to switch from a marketing slant to a more informative slant. "We obviously want people to find the site and contact us," says one employee. "At the same time, we want people to find the information that they need. If someone is looking for a personal injury lawyer in the Sunrise/Fort Lauderdale area, or if they just need general information, we want them to visit our site."
The Internet is awash in law-related websites, but The Law Offices of Kane & Vital website is geared towards Floridians. Florida has very specific laws regarding things like medical malpractice, and the revamped website includes information that is specific to the region. The law firm is available to represent clients in many different areas of the law. Specific information about areas of practice like workers' compensation, auto accidents, work accidents and slip and fall accidents is featured on the site, which is logically organized and easy to navigate.
"We noticed that many law firms simply use their websites as brochures," says one employee. "We wanted to move beyond that by offering information that is truly useful. We are tickled by the recent updates and are confident that clients and prospective clients will appreciate the new site." From the main page of the site, visitors can click their way to sections that include legal dictionaries, Florida resources, information about statutes of limitations and much more. "We didn't want to just throw things together in a haphazard way," adds the employee. "The site is well-organized, so people should be able to find what they need."
Laws are changed and updated all the time, and current events often play a role in shaping them. To reflect that fact, the Kane & Vital website includes a section that is full of current legal headlines. By clicking on a specific headline, a visitor can learn more about the topic at hand. "I found a lot of interesting information on the Kane & Vital website," says one client. "I visited the site to learn more about the firm, but I ended up browsing through the legal headlines for some time. I learned a lot."
Through the new site, visitors can also learn more about the firm itself. A link at the top of the page invites people to sign up for the firm's newsletter, which is published on a quarterly basis. By clicking on the "contact us" link, visitors can take their pick from several different ways for contacting the firm. "We are available by phone, of course, and we have an email address posted on the site," says an employee. "Visitors can also fill out the case review form, which is totally free. It's a great way for a person to give us an overview of their situation, and we contact each person after reviewing their information."
The newly updated site is designed to provide extra information about topics like medical malpractice in the state of Florida, but it is also loaded with information about The Law Offices of Kane & Vital, P.A. There's a map to the law firm on the site, and there are profiles of the firm's attorneys as well. "We are pleased with the new design of the site," says one attorney. "As always, we offer aggressive representation, free consultations and are willing to travel to clients if necessary."