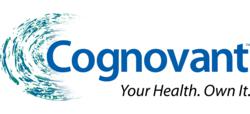 Kansas City, MO (PRWEB) May 01, 2012
Cognovant Inc., a consumer health company specializing in mobile personal health record technology, announced today that it has completed the seed round of funding for its initial product – the PocketHealth™ mPHR application (http://www.PocketHealthPHR.com).
"This seed round of funding enabled development of PocketHealth and its forthcoming introduction into the Android and iOS markets," said Joe Ketcherside, Cognovant's President and CEO. "PocketHealth is an easy-to-use empowerment tool for anyone who juggles multiple medications or medical conditions, for parents who must keep track of their kids' immunizations, for caregivers who manage appointments, and for anyone who is tired of filling out the same forms at the doctor's office over and over again."
PocketHealth Essentials will be available at no cost and launch this spring. It will include the option for a paid upgrade to the more robust PocketHealth PHR for individuals which supports more complex health issues, and PocketHealth Family which tracks multiple individuals.
Stan Pestotnik, Cognovant's Chief Strategy Officer, added "PocketHealth's product line will continue to expand as we release more powerful features and condition-specific modules currently in development."
About Cognovant:
Cognovant's (http://www.cognovant.com) proprietary intellectual property reflects the unique knowledge base of the founders derived from more than 30 years of experience and success in developing and implementing health information technology (HIT) in hospital, clinics, and long-term care facilities. This experience and success covers HIT interoperability, content emulation, usability, work flow, clinical-decision support, public policy, patient safety, and commercialization of HIT applications.