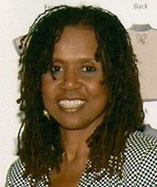 It truly takes a village to raise a child, and I see CollegeOnTrack as being an integral part of that village.
Palo Alto, CA (PRWEB) May 01, 2012
Many great leaders are born that way, but what if students could be groomed to become leaders of society? A Memphis, Tennessee non-profit, The Memphis Challenge, Inc., has made answering this question its mission—"inspiring and developing future Memphis leaders". The organization works with underrepresented students of color in Memphis, preparing them for higher education through coaching, leadership training, and professional development. This gives their students a competitive edge in applying to the colleges of their choice. Many of their students are accepted into tier-one colleges and universities and become recognized for their academic achievements.
Cassandra Webster, Executive Director of The Memphis Challenge program, knows what it takes to help students reach their potential. She and her staff mentor and provide students with opportunities to learn from professionals in the field. The students establish connections and experiences that dramatically impact their visions of their futures.
This collaborative effort plays a vital role in students' successes because it helps mentors and advisers establish long-lasting relationships with them. It was the collaborative features that led Webster to add CollegeOnTrack to her program. "It truly takes a village to raise a child and I see CollegeOnTrack as being an integral part of that village. It will enhance the personal and professional development of our students."
CollegeOnTrack helps students build a mindset of success through its web-based guidance and application management tools. Students create digital portfolios that they share with the parents, teachers, and mentors who make up their guidance teams. Team members communicate with students through an internal messaging system. They also interact with students by leaving comments on their digital portfolios and essays, making assignments, and scheduling meetings that show up on the students' calendars. These features help people who care about a student's success stay connected and play supportive roles in that student's life.
The Memphis Challenge staff currently works with 60 high school juniors and seniors. They also provide academic advisement and summer internship opportunities to over 125 college students, and professional development and career advisement to the non-profit's 500 alumni.
About CollegeOnTrack™
CollegeOnTrack™ was established in 2010 to provide college planning tools for families, schools, and counseling firms. It offers a combination of comprehensive digital profile tools, collaboration support, and task management that helps students create strong applications while reducing family stress. The company was a semi-finalist in the 2011 Berkeley Business Plan competition.
CollegeOnTrack™ ran successful tests last year at Wilcox and Independence High Schools in Santa Clara County. Students and teachers have been enthusiastic about the product. It was released to the public in January, 2012.