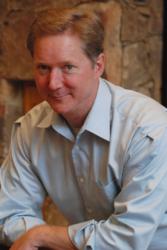 We bring to bear years of expertise and skills that will help Virginia government users succeed across a broad spectrum of goals and objectives, particularly cost reduction, increased flexibility and responsiveness.
Reston, VA (PRWEB) May 01, 2012
Hosting pioneer AIS Network today announced its selection by the Virginia Information Technologies Agency (VITA) as a contracted supplier chosen to offer hosting services to Virginia state agencies. The news comes at a time when the Commonwealth of Virginia is taking steps to modernize its electronic government (eGov) services program by awarding contracts to multiple suppliers.
AISN, a leading provider of enterprise cloud hosting and managed hosting services for government agencies and businesses, delivers customized hosting solutions for commercial enterprise and government agencies seeking the highest levels of compliance and responsiveness.
"AISN is extremely grateful to be selected by the Commonwealth of Virginia as a contracted supplier for their critical and nationally recognized eGov services program," said Jay Atkinson, who is CEO of the Virginia-based company.
"With a proven track record of delivering compliant solutions for government and enterprise, we bring to bear years of expertise and skills that will help Virginia government users succeed across a broad spectrum of goals and objectives, particularly cost reduction, increased flexibility and responsiveness."
The contract, which is for a period of three years plus two one-year extension options, covers scalable hosting solutions for web and non-web-based applications and data. State agencies, educational institutions, localities and other public entities will now be able to procure these specific IT services directly from AISN using the pre-established terms and conditions.
"VITA's new approach toward modernizing eGov clearly allows government customers more flexibility and choice as they take steps to increase efficiencies and lower costs," Atkinson said.
"This effort will also help them improve the way they manage and protect their data as well as their means of interacting and doing business with their constituents."
Atkinson said AISN intends to offer its Commonwealth customers a range of cost-efficient hosted services, including private cloud, public cloud and hybrid cloud solutions as well as managed hosting and colocation. Built to meet the needs of both commercial enterprises and federal agencies, AISN offers state-of-the-art Tier III and Tier IV data centers and an industry-leading team of professionals.
AISN's contract award followed an in-depth, multi-agency evaluation of responses to VITA's three requests for proposals (RFPs) for eGov services last November. The awards were made based upon demonstrated, measurable benefit to the Commonwealth and contract users. AISN is one of three pre-qualified suppliers for hosting services to the Commonwealth.
Hosting is a new category within VITA's statewide contracts portfolio. According to VITA, this designation "allows all public entities to compare the contracts, make the most appropriate business choice and utilize the pre-negotiated terms and conditions of the contracts to realize efficiencies. This saves the staff time and effort that state agencies and localities otherwise would be required to expend in preparing their own RFPs and bidding contracts."
VITA is the Commonwealth's central information technology (IT) agency. One of VITA's responsibilities is procurement of technology goods and services. VITA's statewide contracts can be accessed and utilized by all public entities, including Virginia counties, cities, towns, agencies, educational institutions and public safety providers.
About AIS Network
AIS Network takes businesses to the cloud. Hosting pioneer AISN is a leader in managed hosting for mission-critical applications for organizations with demanding security and compliance requirements. Whether you're using our private cloud, public cloud, hybrid cloud, or good old-fashioned dedicated hosting, we take the worry out of your IT. Our world-class, disaster-resistant facilities and commitment to quality service ensure that our customers aren't just satisfied – they love us. Fully managed hosting of applications and online businesses is what we've done best since 1993. Unlike many cloud hosting companies, AISN, a SSAE 16 Type II-compliant organization, personalizes client service at every level, inspiring full confidence that mission-critical data, applications and email are in reliable hands. Visit http://www.aisn.net.
# # #