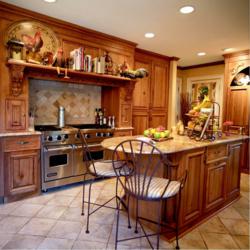 Dallas, TX (PRWEB) May 01, 2012
With the economy what it is today, and with continued uncertainty, people are asking appliance repair servicemen for advice about repair verses replacement. Technicians are often put in the awkward spot of being asked to repair an appliance, when it would be best to replace the appliance.
Here are some guidelines to go over before deciding whether to repair it or dump it. Dallas Appliance Repair has had to walk away from several service calls. After the technician educates the customer on whether on not to repair-it or dump-it.
A customer should repair-it, If the warranty is still valid, or if the appliance is high-end product and has a good operating record. Another factor is how much will the repair cost versus how much it would cost to replace the appliance with a newer more energy efficienat model.
A customer should dump-it if the appliance is more than eight years and has a history of break downs, or if the repair cost is more than 50% of new appliance cost, or if the appliance warranty has expired, but not considered old, yet new technology equipment may make the fix-it factor economically sound in the long-run.
Another factor to consider is if appliance repair parts are hard to get or have a long waiting period.
Nationally, the average percent that the appliance repair industry has grown to 50%. With the economy in such bad shape, people must cut back on expenses and save money wherever possible and if a product can be repaired instead of replaced, then Dallas Appliance Repair technicians will do everything possible for a feasible repair. So customers will get an honest evaluation on each and every time. In order to help customers during this period of economic stress, Dallas Appliance Repair would like to announces big savings this summer on all appliance repair and service in the Dallas area.
Visit Dallas Appliance Repair at http://www.dallasappliancerepair.biz