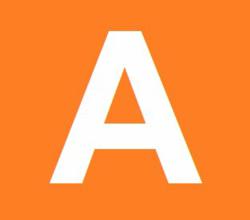 Read more about the topics of your interests and follow the news with Alltopics.com.
(PRWEB) May 01, 2012
If Small Business is what makes people happy, then the users will be pleased to see Alltopics present a brand new site that is a business treat for the ones that are into the topic. Small-business.alltopics.com launched today to present the best Small Business news and information about all things business related. The section contains the most relevant information avaliable on Google and the major Small Business websites. All the hottest news is gathered in one place.
Whatever the current buzz is, Small-business.alltopics.com presents the most resourced articles and news for today's arena of Small Business. Small-business.alltopics.com has the information presented to the viewer for immediate perusal at the beginning of the day. Since the information is constantly updated, news can change daily due to public interest in specific articles. Today's selections could be all about startups, while tomorrows could be all about the marketing and home business.
Small-business.alltopics.com is the compilation of the major articles and news on Small Business. The rainbow of other related topics such as accounting, planning, advertising and career can all be found under the business section. The links come from such sources such as newsletters, newspapers and top magazines which inform, instruct and enlighten readers. Reading Small-business.alltopics.com is a daily treat that should not be missed as it informs the reader of the latest news in business as well as giving the best Small Business news and latest information.
Google Plus, Twitter and Facebook all contribute new and popular postings to Alltopics.com. It is arranged by popularity as well as subject matter making it easier for the viewer to choose the pertinent headlines and postings to peruse through for information on Small Business and other related ideas.
###