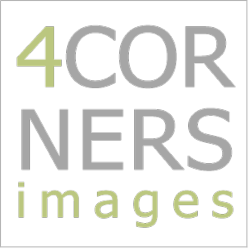 Our royalty free images are by photographers whose work can be seen on billboards the world over.
London, UK (PRWEB UK) 29 May 2012
Leading travel image library 4Corners Images has made more than 4,000 previously unseen photos available to a broad market by using the royalty free licensing model.
"Our royalty free images are captured by the same award-winning photographers whose 4Corners travel photography can be seen on billboards and in glossy magazines the world over," says 4Corners CEO Carlo Irek. "This substantial new royalty free travel image collection opens up our high-quality stock photography to more image buyers."
4Corners' Images lives by the philosophy of Magnum Photos co-founder Henri Cartier-Bresson, who declared that real photography "is to put on the same line of sight the head, the eye… and the heart."
The way 4Corners' digital photography connects with people today is unchanged from Cartier-Bresson's film-based images 65 years ago. What has changed is the digital technology that's changed the photo industry landscape.
Images are now accessible to millions of people in an instant. While this is good for consumer, photographer and stock image library alike, it has also created a need for varied image pricing structures and licensing models, which can cause confusion.
The two main licence types are rights managed and royalty free. Think of rights managed images as being 'rented' from the photo agency or photographer, and a price for a specified use negotiated. Royalty free images, though, are 'borrowed'; the customer pays a one-time fee for the image file, which is then theirs to use as much as they want.
Each licencing type has its own advantages, depending on intended image use. With royalty free, image size determines cost, so a typical client might be a tour operator using a destination image several times a season across multiple media. Advertising agencies and publishers, meanwhile, are inclined to use rights managed images, as it means they can negotiate image exclusivity across their selected media. Magazine publishers are also more likely to choose rights managed images for one-off editorial use.
Whatever the licence agreement, 4Corners Images believes quality and creativity are what counts in stock photography; each of the royalty free travel images undergoes the same rigorous editing and quality control process as all images in 4Corners photo library.
This is why these royalty free travel images have the same impact as 4Corners rights managed photos which are sought after by newspaper and magazine professionals -- people such as Sara Evans, picture editor of the Sunday Times Travel Section.
"4Corners is much more than a professional image agency," says Evans. "It has changed the way we present travel stories. I go to 4Corners first when I want a beautiful but fresh take of a well-known area or an image that gets beneath the surface of a city or culture."
Visit the 4Corners royalty free images collection now.