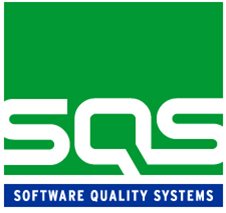 The investment in software testing training can save time and costs while also helping to preserve a company's reputation. Our courses support all major certification training programs.
(PRWEB UK) 1 May 2012
Being rolled out across the UK and Eire, the new portfolio consists of a wide range of international courses arranged around twelve key testing roles. There are three levels of course available for each key role: core training to strengthen existing skills, additional training to continue development and skills top-ups for personalised training.
SQS Training & Conferences Director, Steve Dennis, comments: "Whether you are responsible for the quality policy in your company, you have a leadership role in large test projects of complex software systems or are tasked with ensuring the delivery of a software system within budget, time and quality constraints, our new-look 2012 software testing training portfolio has over 70 courses, to suit all levels."
Full information on courses, which are between one and five days long, is available via SQS' websites and as a printed brochure in multiple languages. The new structure and look of the training portfolio website is designed to help interested parties find the right software testing training courses quickly and simply.
SQS has been training software testers since it was established in 1982 and is well positioned to help delegates to personalise their training. SQS will work with tester and developer candidates to identify complementary courses, such as training on popular testing tools.
Already accredited by several well-respected training bodies, SQS is ideally placed to improve the quality of a trainees' company's processes and services through its industry-specific courses. The software quality specialist's expertise stems from its market leading position, with over 2,100 employees, almost 30 years of successful consultancy operations and over 5,000 completed projects across a wide range of sectors.
Steve continued: "The investment in software testing training can save time and costs while also helping to preserve a company's reputation. Our courses support all major certification training programs and some are specially developed to meet accredited bodies' requirements. Our experienced and accredited trainers also help trainees to understand how to apply new knowledge to real projects.
"We also have an extensive partner network already in place that allows us to deliver custom courses for other vendors, including Blackduck, IBM / Greenhat, Microfocus and SmartBear, plus open source tools such as Fitnesse and Selenium. Whatever your training needs and existing experience, from beginner to expert, we have a number of training courses, so finding the right one is simple."
SQS' UK and Ireland training courses take place across the country at SQS' offices in Edinburgh, Belfast, Leeds, Manchester, Birmingham and London. SQS also offers its full range of courses at all-training sites and, world-wide, as private events.
For detailed descriptions of all SQS training courses, including prices, dates and information on how to book a place, visit http://go.sqs.com/training.
About SQS Software Quality Systems
SQS is the world's leading specialist in software quality. This position stems from 30 years of successful consultancy operation. SQS consultants provide solutions for all aspects of quality throughout the whole software product lifecycle driven by a standardised methodology and deep experience in various industries. Headquartered in Cologne, Germany, the company employs approximately 2,100 staff. Along with a strong presence in Germany and the UK, SQS has further subsidiaries in Egypt, Finland, France, India, Ireland, the Netherlands, Norway, Austria, Sweden, Switzerland, South Africa and the US. In addition, SQS maintains a minority stake in a company in Portugal. In 2011, SQS generated revenues of 189.1 million Euros.
SQS is the first German company to have a primary listing on the AIM (Alternative Investment Market) in London. In addition, SQS has a dual listing on the open market of the German Stock Exchange in Frankfurt am Main.
With over 5,000 completed projects under its belt, SQS has a strong client base, including half of the DAX 30, nearly a third of the STOXX 50 and 20 per cent of the FTSE 100 companies. These include, among others, Allianz, Beazley, BP, Centrica, Daimler, Deutsche Post, Generali, JP Morgan, Meteor, Reuters and Volkswagen as well as companies from every other conceivable industry.
For more information, see http://www.sqs.com.
For more media information, please contact:
Ranbir Sahota
Vitis PR
Tel. 0121 242 8048
E-Mail: Ranbir@vitispr.com
Simona Franciosi
E-mail : simona.franciosi@sqs.com