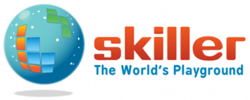 We believe that eventually it will become a three horse race on the mobile OS segment (WinPhone7, Android and iOS)
(PRWEB) May 28, 2012
Last February, Nokia and Microsoft forged a game changing partnership to collaborate on the Windows Phone platform. On one hand, Nokia decided to shift focus from Symbian and MeeGo to the new Windows Phone platform. On the other, Microsoft started with a fresh slate and abandoned its' erstwhile Windows Mobile platform.
While the partnership evoked mixed reactions from analysts and technology experts worldwide, Skiller believes that the Microsoft-Nokia collaboration on Windows Phone platform can be a huge success for both companies as well as for the mobile ecosystem in general.
"We believe that eventually it will become a three horse race on the mobile OS segment (WinPhone7, Android and iOS)", said Nir Orpaz, Skiller's CEO and Founder at the Skiller's Winphone7 SDK launch.
Skiller is a provider of mobile social gaming platform which enables users to play and interact with each other worldwide. Skiller has opened its platform to 3rd party developers in order to enable them to incorporate multiplayer and social aspects into their games, increase their user engagement and leverage new monetization options.
Windows Phone is a significant paradigm shift for developers as well as the end users. The newly introduced Metro UI paradigm in the WinPhone7 platform is a visual treat from the end customer perspective. From a developer perspective, Windows Phone offers several easy to use yet powerful API's to access various device features. The Skiller platform provides a developer-friendly environment for building multiplayer social applications for the WinPhone7.
"Skiller experienced phenomenal success on the Nokia Ovi Store with more than 8 million downloads and we're well positioned to replicate this success in the Windows Phone segment as well. We've received a lot of interest from game developers all around the world ever since we announced the launch of the Skiller WinPhone7 SDK", said Nir Orpaz.
The Skiller SDK (Software Development Kit) allows game developers to easily integrate social and multiplayer capabilities into their game swiftly. The developers do not have to worry about the complex mechanism, backend server and infrastructure, needed to run multiplayer and social games. Skiller's multiplayer social gaming platform itself handles these details for developers.
Skiller's rich cross-platform expertise allows users to easily migrate from J2ME phone to the WinPhone7 platform. In fact, Skiller is the world's only advanced social gaming platform offering multi-platform (Android, J2ME, and HTML5) porting to the WinPhone7 platform.
Contrary to Microsoft's Xbox Live platform which provides social gaming only for the WinPhone7 platform, Skiller's social gaming SDK supports all leading mobile OS. To know more about Skiller and the WinPhone7 SDK, visit here.