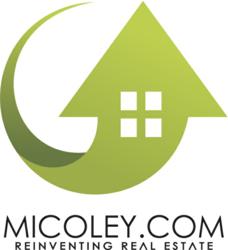 Green Bay, WI (PRWEB) May 01, 2012
Micoley is pleased to offer clients a varied mix of properties for sale or auction this spring and summer. Their current portfolio includes 32 commercial and 21 residential assets. In addition, ten multi-family units, twelve bank premises, three gas stations, 21 dockominiums, one hotel, and one mobile home park are all available now through Micoley's current various sales events and auctions. Sixty six lots of land are also available. All these properties can be viewed at Micoley.com. Forty eight additional properties are available exclusively through the Micoley-hosted FDIC Online-Only auction at FDICauction.com. Some sales events and auctions end as soon as mid-May, with others extending into mid-July.
Marla Micoley, Owner of Micoley.com, recently expressed her enthusiasm for the increased activity Micoley.com is experiencing. "Our team has worked diligently to inquirer large property volumes in the Midwest and across the United States. We have such a wide variety of property types and values right now on Micoley.com; there really is something for every buyer type. We couldn't be more excited for all our upcoming Auctions and Sales Events this spring and summer."
Micoley.com unveiled a newly designed website earlier this spring. This accessible, informative website contains current property listings, photos of each property, and additional property details. Prospective buyers and sellers can also sign up for email updates, live chat with Micoley real estate professionals, and meet the team. Links to Micoley's social media sites are also found on Micoley.com. Micoley.com representatives are also easily available by phone at 888-662-1020.
About Micoley.com
Micoley.com, based in Green Bay, Wisconsin, has been a major player and an industry leader in the real estate market for over thirty years. Micoley's team of industry-leading sales and marketing experts executes its unique marketing solutions for a wide ranging clientele located throughout the United States.
Micoley.com serves the real estate community in both the banking and private sectors by tailoring customized accelerated marketing programs and project-focused plans for financial institutions, commercial and corporate clients, and individual property owners. Micoley offers a complete portfolio of services for their rapidly expanding client base. Micoley is committed to radically reinventing real estate.