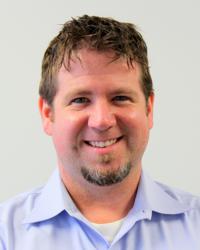 We're aiming to strengthen the capabilities of our customers and the LiDAR industry as a whole by narrowing the knowledge gap for end users.
Houston, TX (PRWEB) May 02, 2012
Measurement Devices Limited (MDL), announced that Jonathan White has joined the company to spearhead the Americas division of the recently launched Technical Services. This new division was created to empower customers by providing access to MDL technology and expertise through hardware and software support, as well as through knowledge transfer. White's primary role will be to manage product technical support, training and integrated consulting operations.
White is a well-known 3D laser scanning veteran with more than a decade of experience in project management, hardware and software development, and workflow implementation. His early years in the industry were spent testing hemispherical scanning systems and user interface applications as well as training customers in field data capture and post processing operations. He has also consulted for numerous large scale contracts across the globe and managed hundreds of laser scanning projects across multiple industries including oil and gas, nuclear, architectural, civil Infrastructure, mining and historical preservation.
As head of technical services, White will provide technical expertise to support the firm's existing core business as an equipment manufacturer, and in its new direction as a complete support solutions provider of equipment rentals, consultation and training. White says, "We're really just aiming to strengthen the capabilities of our customers and the LiDAR industry as a whole by narrowing the knowledge gap for end users. Practical experience is the best way to gain an understanding of the strengths and limitations of laser measurement technology, and we're assembling a team of what we believe to be the best and brightest in this business. Many firms out there don't share best practices with others in the industry, but we see that as a hindrance to industry growth which would ultimately benefit us all. Customers come to us for a no-nonsense approach to knowledge transfer and we're happy to provide those services."
Also joining MDL's Technical Services Division in the Americas are Product Specialists Joshua Feemster and Phil Barker. Both professionals carry an extensive background in terrestrial 3D laser scanning across a broad range of industries including oil and gas, civil infrastructure, architecture, construction management, topographic surveys, nuclear, mining, BIM, and historical preservation. Feemster and Barker will bolster the MDL product line through enhanced technical support, training, and consultation services while also drawing from their terrestrial scanning background to help MDL extend its global support network into new and emerging markets.
Chief Operating Officer, Travis Reinke stated, "We are very excited to have Jonathan, Josh and Phil join our firm. I have a great deal of respect for these gentlemen and their knowledge of the industry. Our goal is to boost MDL's technical capabilities by building a team of LiDAR industry experts that can provide added value to our customers and partners. We are looking to employ the best of the best… and this is a great start."
About Measurement Devices Limited
Founded in 1983, MDL is a global pioneer and world leader in the design and manufacture of durable high speed laser measurement and surveying systems for use in extreme environments. Their products range from simple laser modules to complex 3D laser surveying and imaging systems. A number of MDL's products have become industry standard including the Fanbeam® laser radar for dynamic positioning and the Quarryman® 3D rock profiling systems used in hard rock mining operations.
MDL offers hardware and software sales, rentals, and market-focused training and support services. MDL is committed to providing easy access to the equipment and resources their clients need to successfully complete their projects on-time and under budget while strengthening their existing services and pursuits.
For more information, contact:
(281) 646-0050 main
Measurement Devices US, LLC
MDL Facebook
MDL Twitter